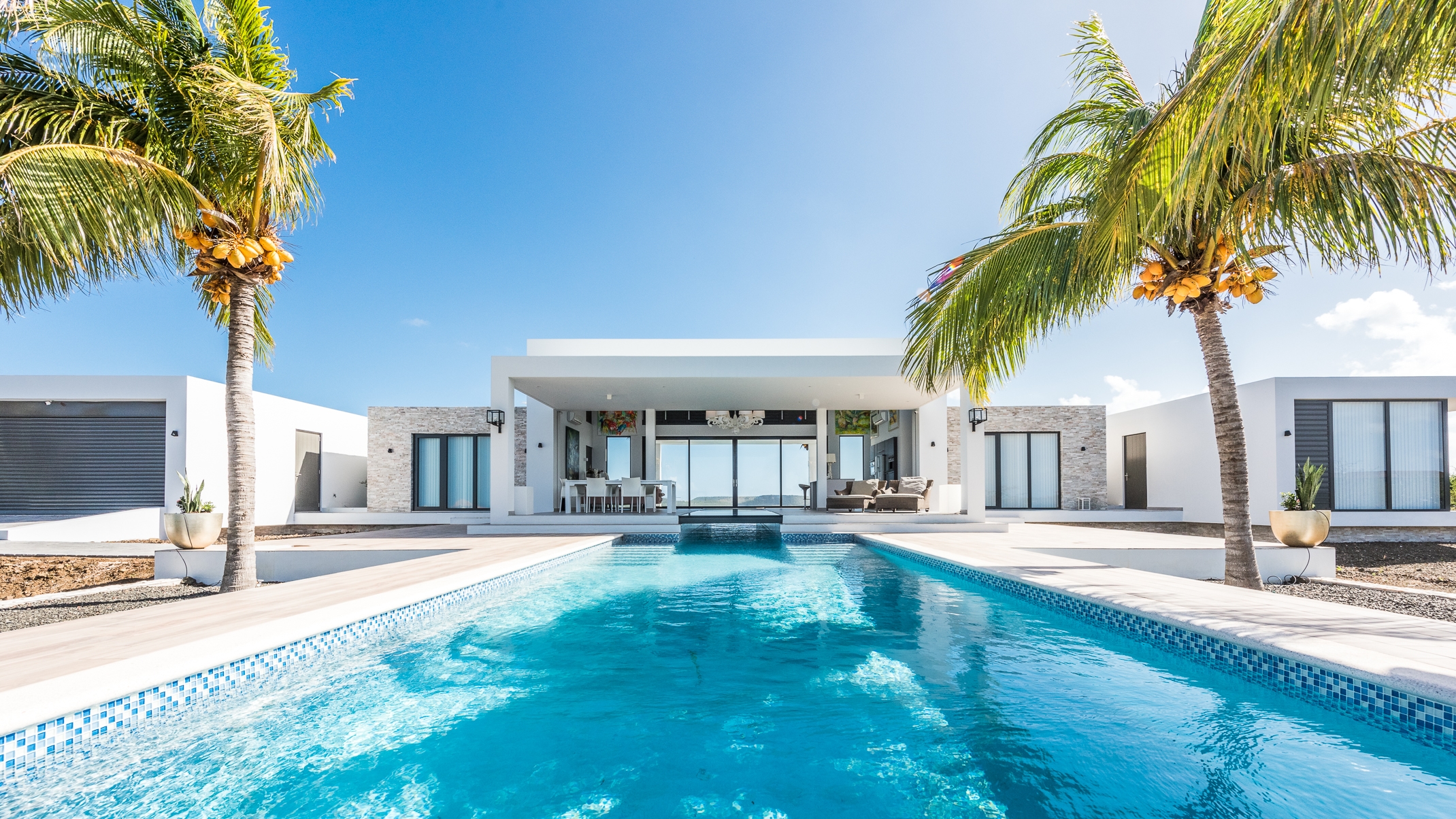 Coral
Estate
Coral
Estate
01 /
Project informationPERIOD
2017TYPE
RESIDENTIAL, VILLALOCATION
Coral Estate - CURACAOSIZE
600m2STATUS
COMPLETED
The starting point for this minimalist villa was to create a symmetrical house. Left and right of the main living area a garage and guest apartment are situated, while the middle section consists of a master bedroom + bathroom, media room, kitchen and living room.
The two sides of the villa are separated by a large swimming pool that runs through the middle of the living room/kitchen and the front/back outdoor linving areas. The pool in these areas is covered by glass panels, while the pools are connected and accessible through the "tunnel" from the front to the back of the villa.
Download brochure
View
The luxurious villa has been constructed on a ca. 12.000m2 plot at Coral Estate. The left wing of the house consists of a large two car garage and the master bathroom, which has great views over the salt panes. The plot offers lots of privacy, so a large glass façade is placed in this area.
The middle section of the house offers great views over the Caribbean sea and salt pans. Both the front and back façade have been covered by large glass sliding doors, optimizing the views on both sides of the villa. Shutters are installed to regulate the flow of air through the main living areas.
Symmetrical to the garage/master bathroom area, a fully equipped two bedroom guest apartement has been built. Although there is a connection with the main living areas, the apartment is designed to offer absolute privacy to the residents of the main house.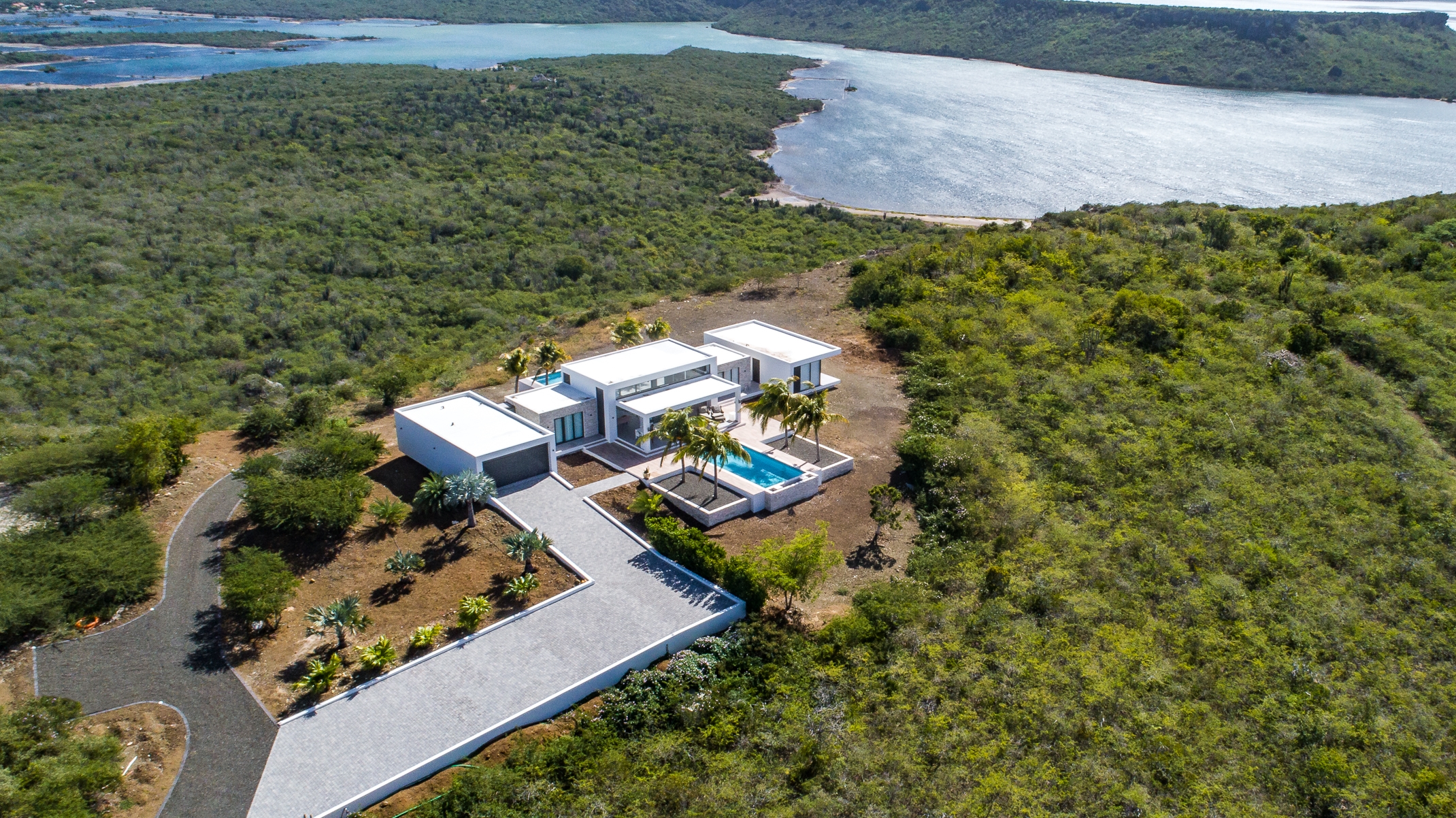 Used materials
Only the
essential
swimming through your living room
The total length of the swimming pool exceeds 32 meters, 4,5m wide. Both sides of the pool are connected by a glass "tunnel", separating the living room and kitchen. This part of the swimming pool is about 14meters long, 2 meters wide.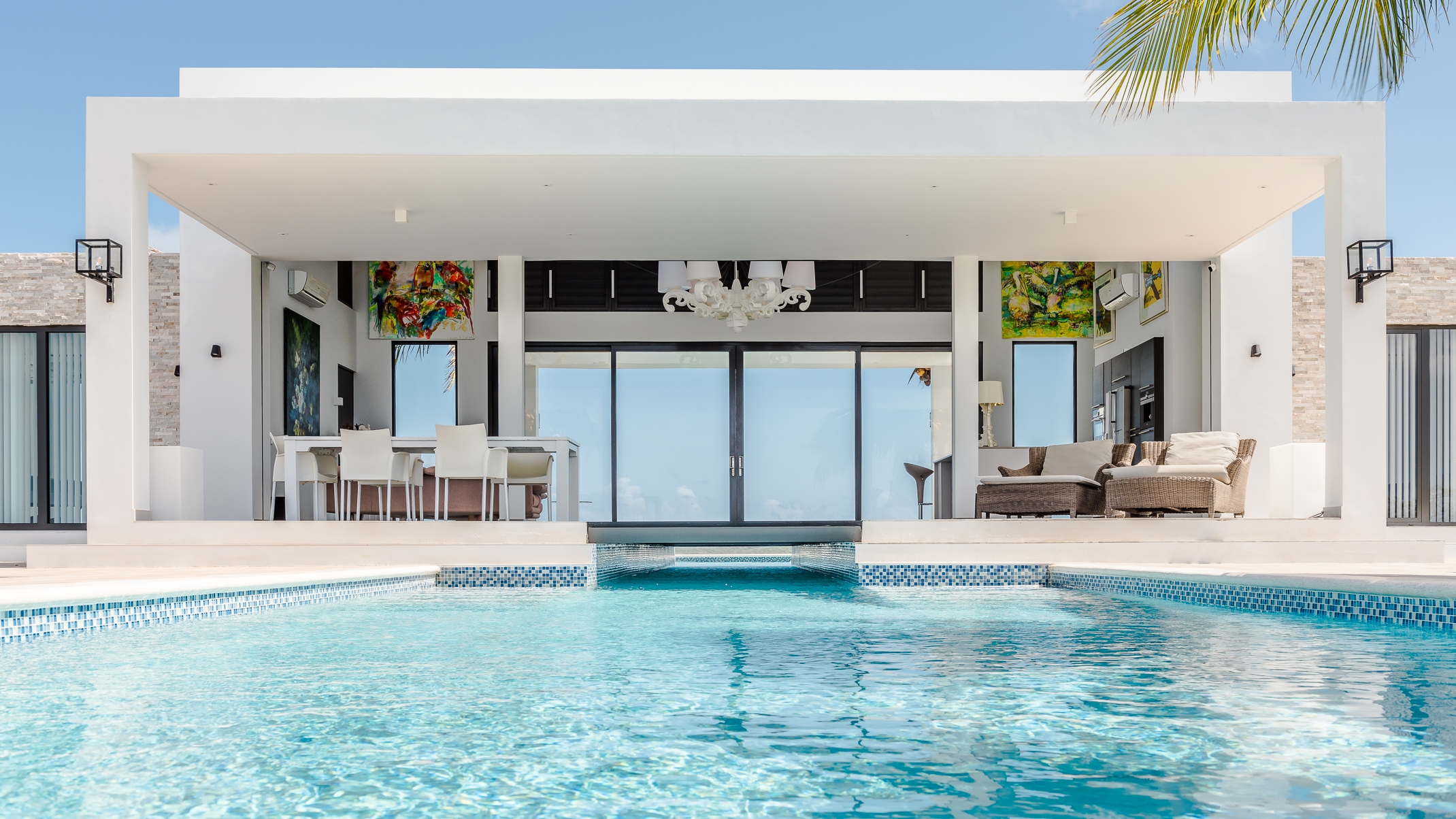 The uniqueness of this design is its composition and symmetry. Together, these are completely in harmony. A connecting factor is the pool that connects both views but is also the mirror axis of the home.
GEERT VERSCHUREN / ARCHITECT & PARTNER STATE
Project information
Key information
Design
STATE of Architecture
Location
Coral Estate - Curacao
Creative minds
Project team
Partner in charge
Rene Polderman
Project team
Geert Verschuren
Bruce Verdonschot
Yvonne Willems
Joris van Eekelen
Project lead
Rene Polderman
Contractor
Aquarius Caribbean
Doors/windows
Brakel Caribbean
Views
The villa is built at the back of this approximately 12.000m2 plot, right by the end of the cliff. With beautiful views over the salt pans, Caribbean sea and absolute privacy.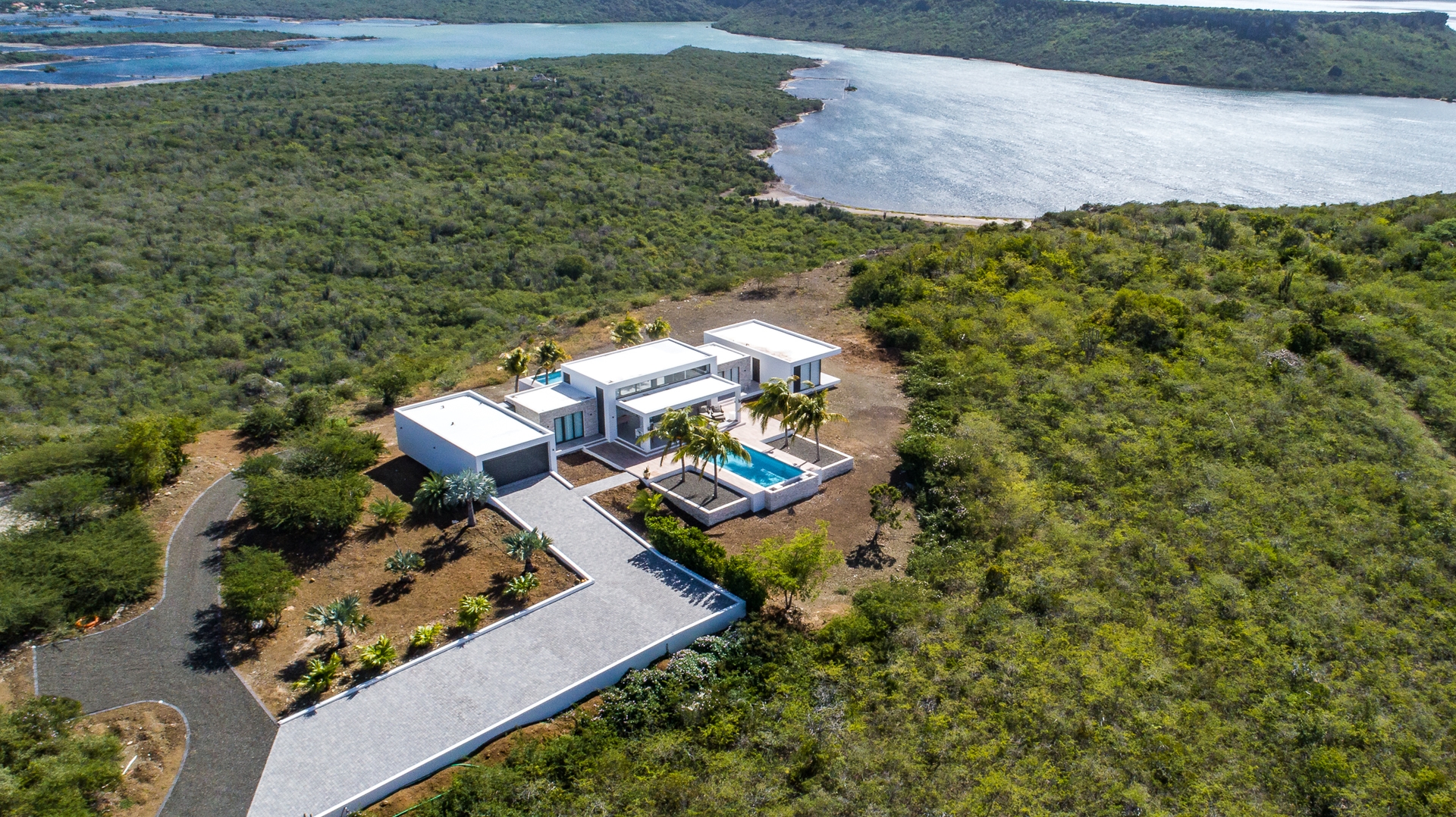 Symmetry
The main living area of the villa is symmetrical, the garage and guest apartment are a-symmetrical, but similar in shape.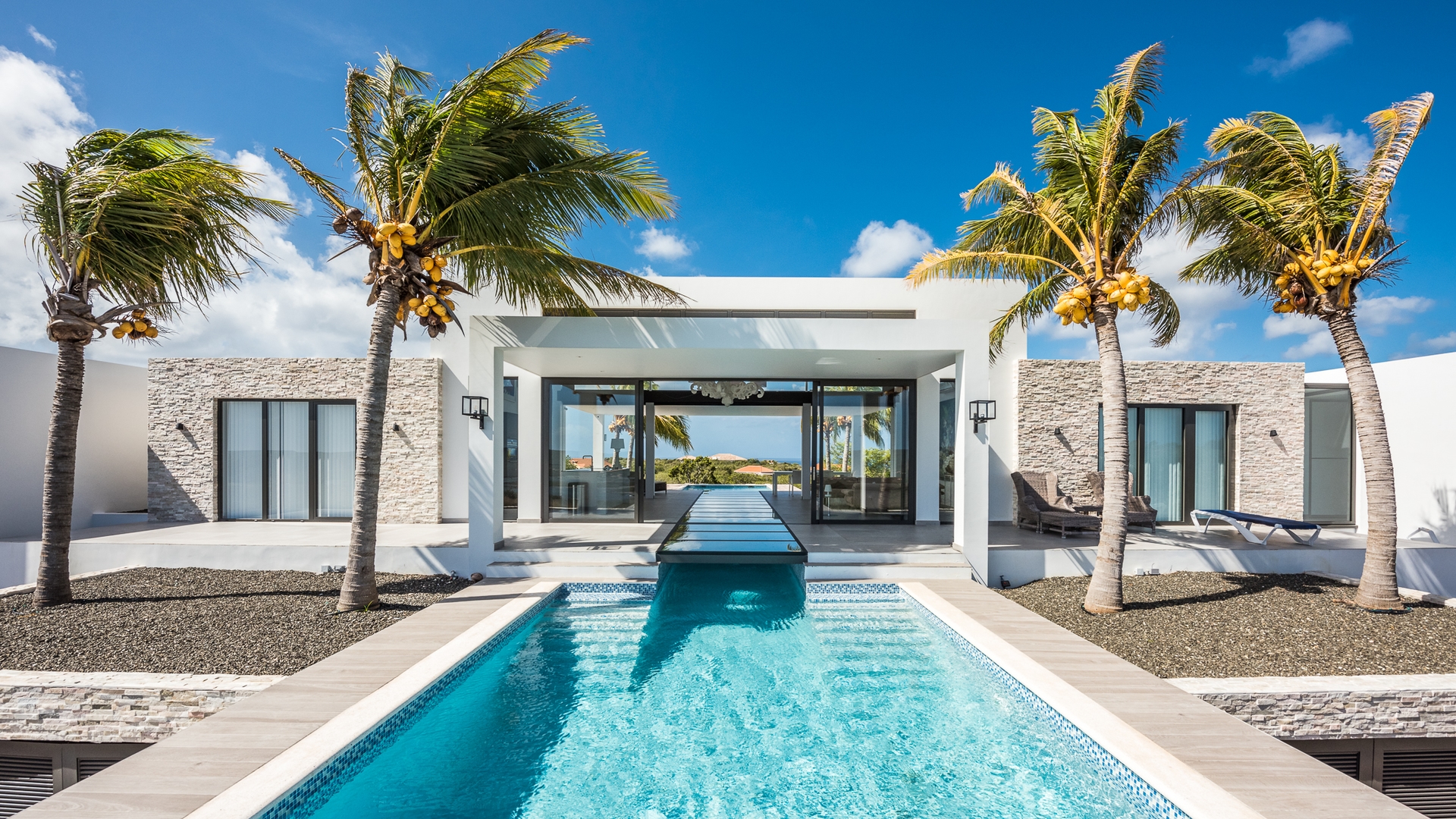 GET IN TOUCH
WITH US
GET IN TOUCH
WITH US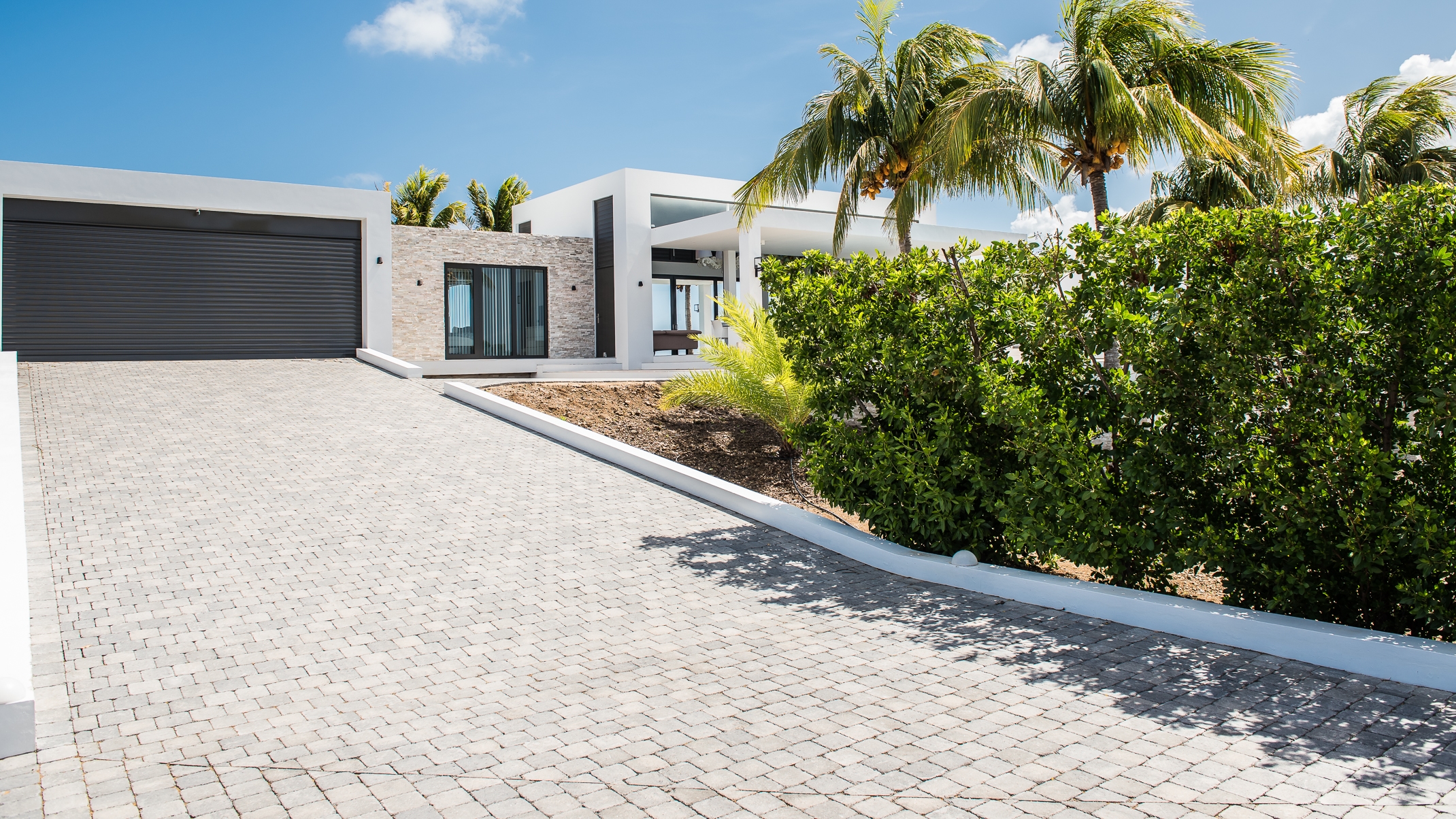 NEXT PROJECT
---
CORAL ESTATE 810:
Residential Villa
300 m2
Vista Royal H3 – Curacao