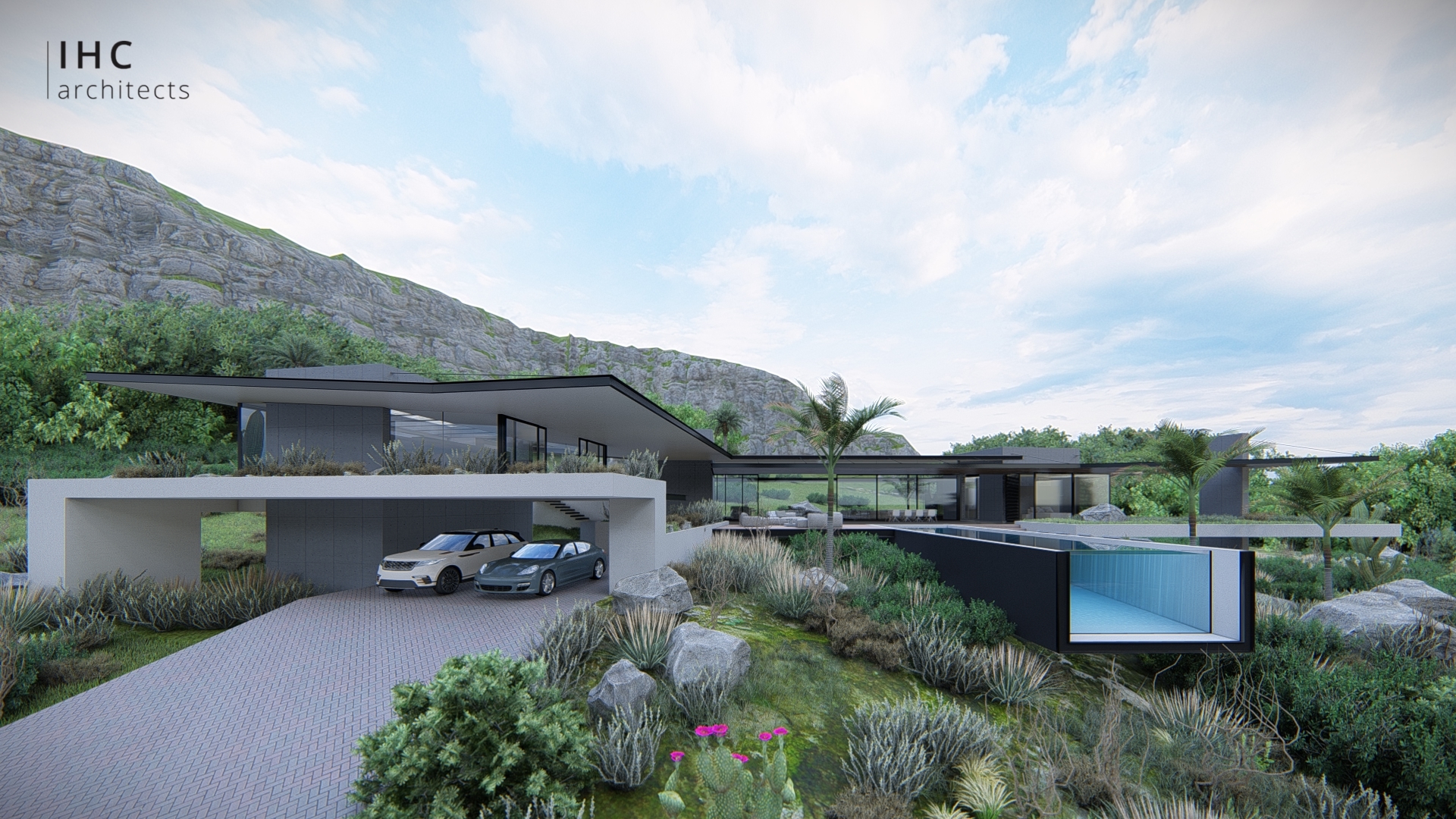 Seru Boca
house
Seru Boca
house
01 /
Project informationPERIOD
2019TYPE
RESIDENTIAL, VILLALOCATION
SERU BOCA, CURACAOSIZE
1000m2
Seru Boca House, located in Curaçao, is an architectural masterpiece characterized by its innovative design featuring floating elements suspended from steel cables, concrete cores as the foundation, overlapping floors, and spaces interconnected by glass walkways over water. The materials used in this remarkable structure include stucco, concrete with peg holes, aluminum, and wood sourced from the Caribbean.
The striking feature of Seru Boca House lies in its suspended elements that create a sense of weightlessness and harmony with the surrounding landscape. These floating elements, carefully suspended from steel cables, appear to defy gravity, providing a captivating visual experience. The use of steel cables not only ensures stability and safety but also adds an element of drama to the overall design.
Download brochure
floating against
the mountain
Concrete cores as counterweights
The concrete cores form the solid base of the structure, providing a robust foundation for the entire architectural composition. These cores serve as the anchor points for the suspended elements, lending strength and stability to the structure as a whole. The strategic placement of the concrete cores also helps to create a balanced distribution of weight, contributing to the illusion of floating elements.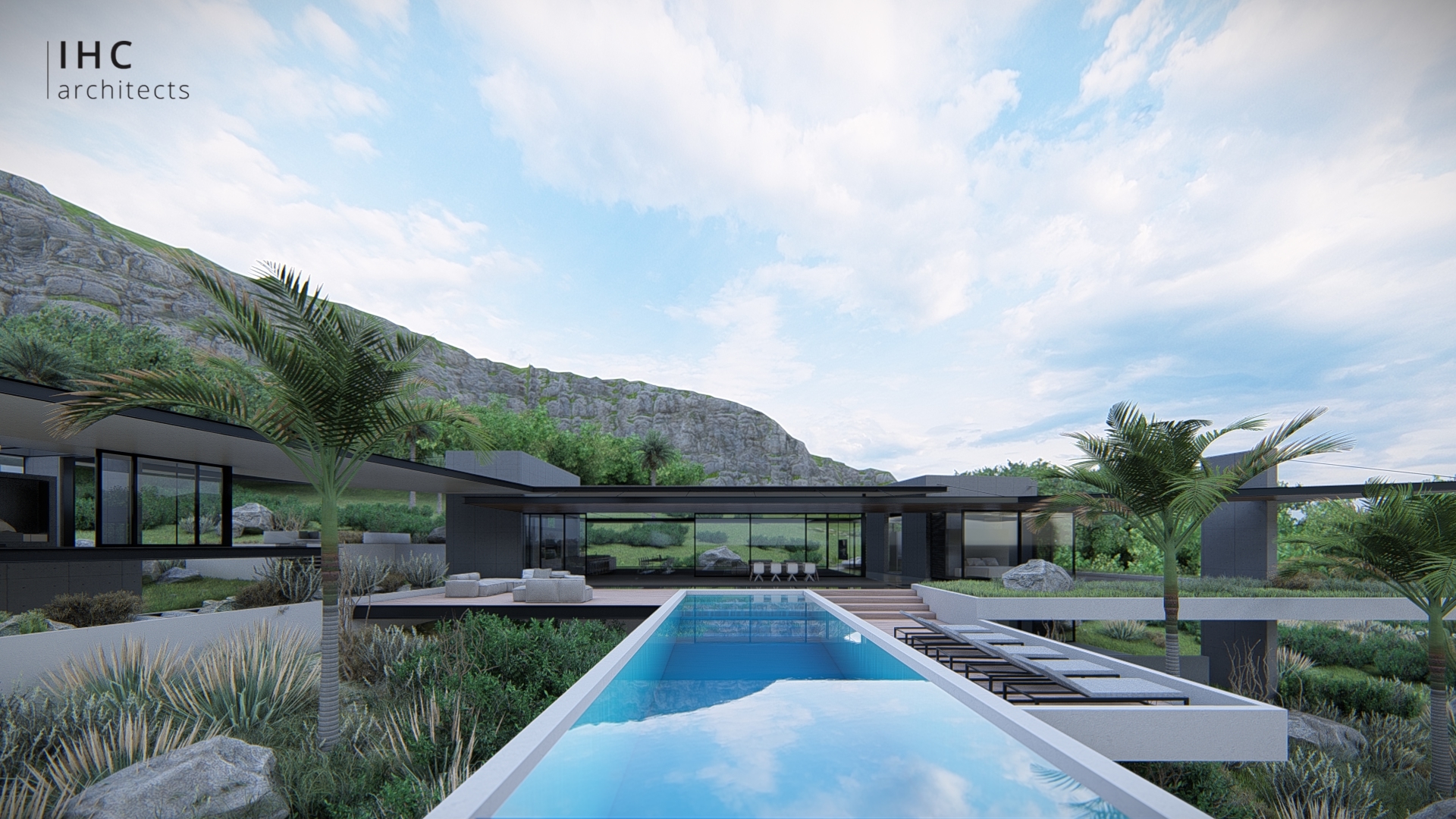 The black floating box supported by the clear white roofing
Used materials
Contrasting
Material
In terms of materials, stucco is utilized to provide a smooth and elegant finish to the exterior walls, adding a touch of sophistication to the overall aesthetic. Concrete with peg holes, a unique design feature, creates an interesting texture and allows for the incorporation of additional elements and decorations.
Blending spaces

Water as connecting element
The integration of glass walkways over water further enhances the architectural experience of Seru Boca House. These transparent passageways not only provide a seamless transition between spaces but also offer a mesmerizing view of the water below. The glass walkways, combined with the floating elements, establish a sense of fluidity and transparency within the building, blurring the boundaries between interior and exterior.
Download brochure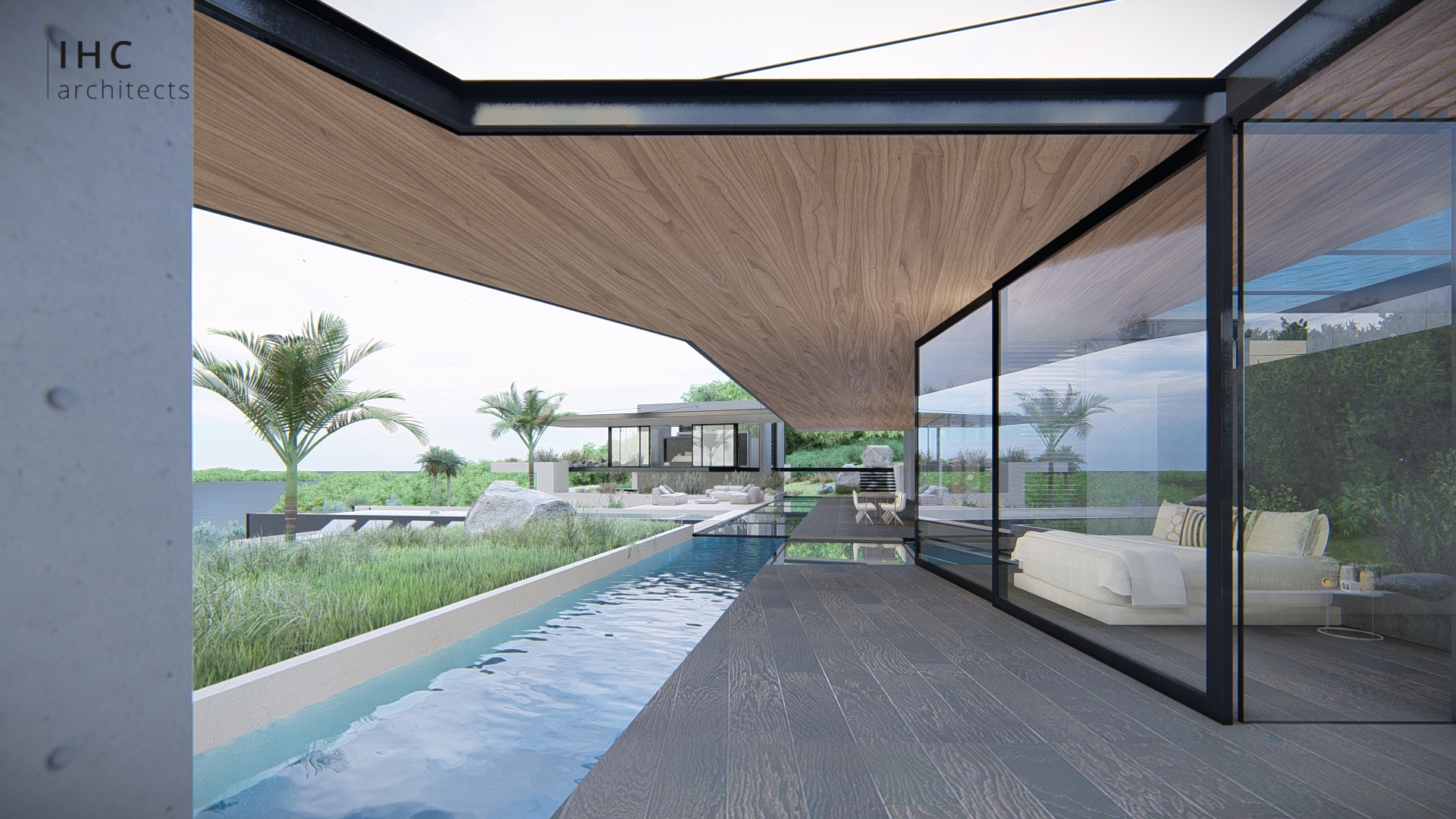 Verticality accentuated by aluminium blinds
"Inspired by the harmony of floating elements, concrete cores, overlapping floors, and glass walkways, this architectural marvel redefines innovation and functionality, pushing the boundaries of contemporary design to new heights."
GEERT VERSCHUREN | ARCHITECT STATE
FLOATING
MASTER BEDROOM
Connection between in- and outside
One of the most intriguing aspects of Seru Boca House is the overlapping floors, where each level seamlessly merges with the next. This design approach enhances the spatial flow and creates a sense of continuity throughout the building. As one moves through the house, the overlapping floors provide unique perspectives and visual connections between different areas, fostering a dynamic and interconnected environment.
Download brochure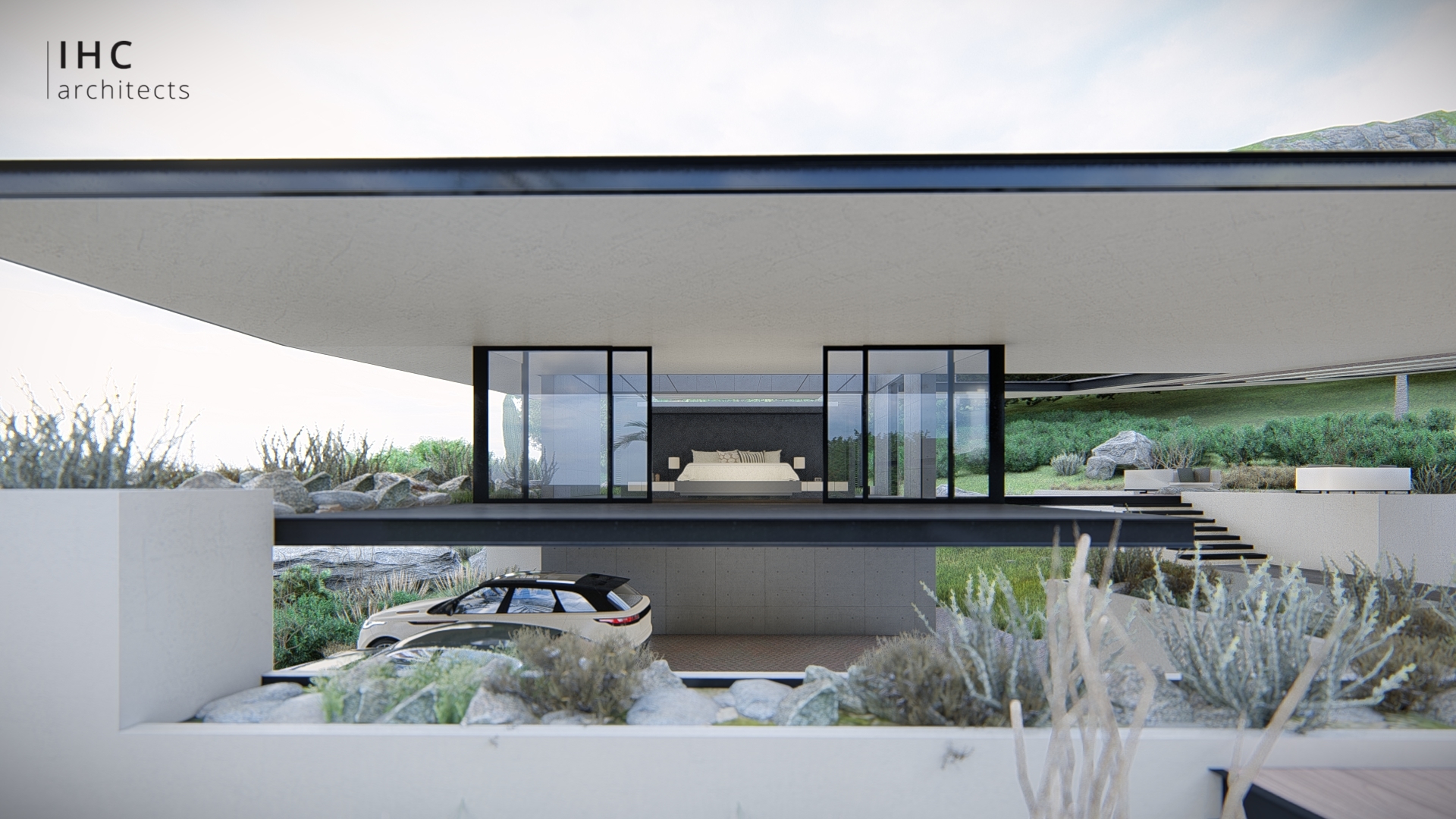 NEXT PROJECT
---
TERRACE ESTATE 12 VILLA:
Residential Villa
1200 m2
Spanish water – Curacao
VIEW PROJECTS