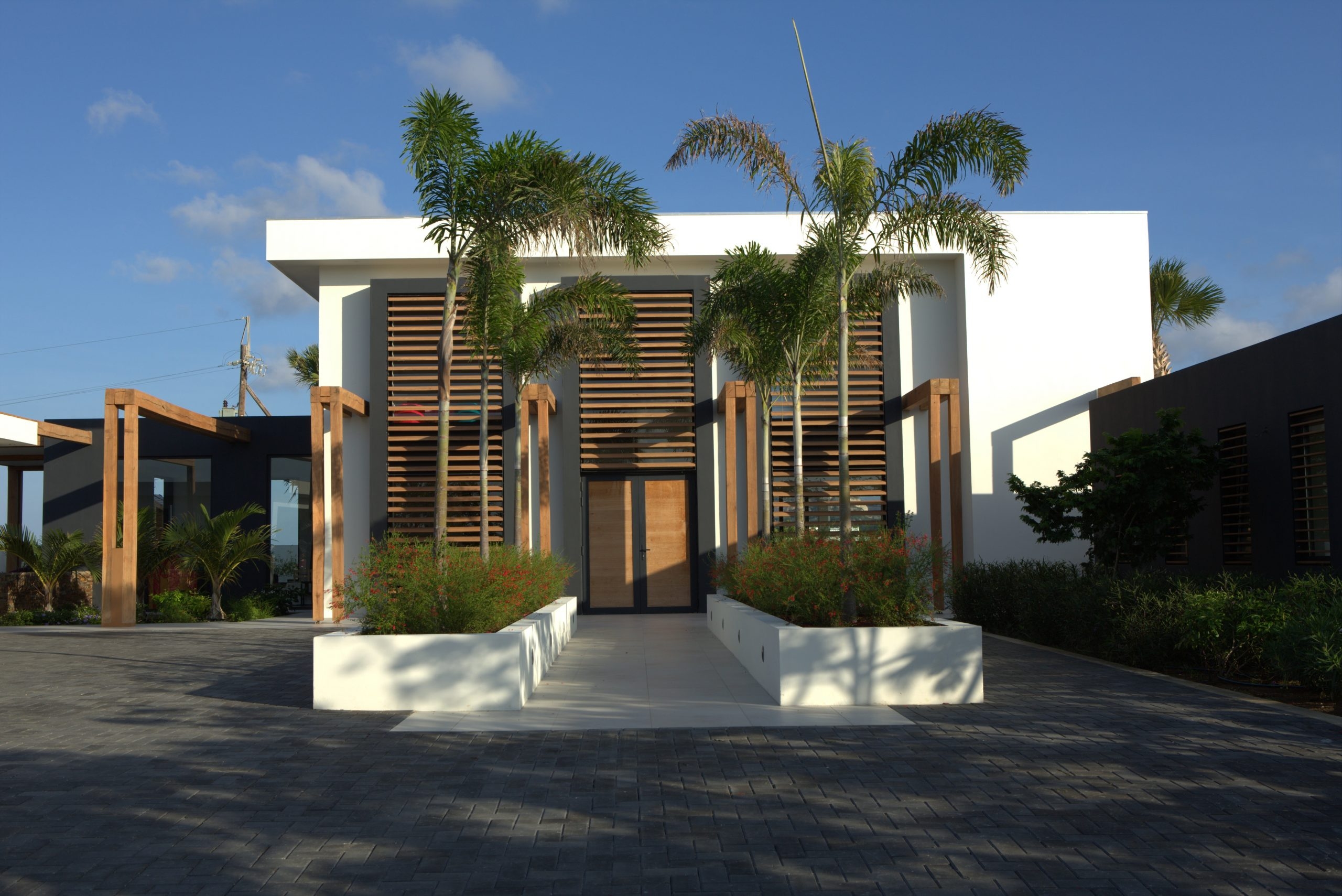 Brakkeput

Brakkeput

01 /
Project informationPERIOD
2013 - 2014TYPE
RESIDENTIAL, VILLALOCATION
Brakkeput - CURACAOSIZE
550m2STATUS
COMPLETED
"The starting point for this minimalist house was to create an optimal relationship between inside and outside. The functions are emphasised by means of the minimalist frames and provide a 'display' from outside. Conversely, the frames also frame the view into the garden, so that the inside and outside completely blend into one another.
As a wink in the house, the client's favourite car is central. Not only figuratively but also literally in the space. Through a glass box with a pronounced interior and lighting plan, the car forms a room divider between the living room, kitchen and master bedroom.
Download brochure
Project information
Key information
Design
STATE of Architecture
Location
Brakkeput - Curacao
Creative minds
Project team
Partner in charge
Rene Polderman
Project team
Geert Verschuren
Bruce Verdonschot
Yvonne Willems
Joris van Eekelen
Project lead
Rene Polderman
Interior
Roel van Beckhoven
Doors/windows
Boer kozijnen
Used materials
Only the
essential
If a building becomes architecture, then it is art.
Arne Jacobsen
Brakkeput Mei Mei 3
This modern tropical villa is a perfect combination of contemporary architecture combined with natural lines formed by materials as French oak structural beams and natural stone walls.
STATE has created an open floor plan, creating spectacular views over the Spanish water from virtually every room in the villa. The uniquely formed infinity edge swimming pool creates a flawless transition from the various living areas into nature.
Apart from the modern/tropical architecture, the house is fully operable from an ipad due to the fully integrated domotica electrical installation.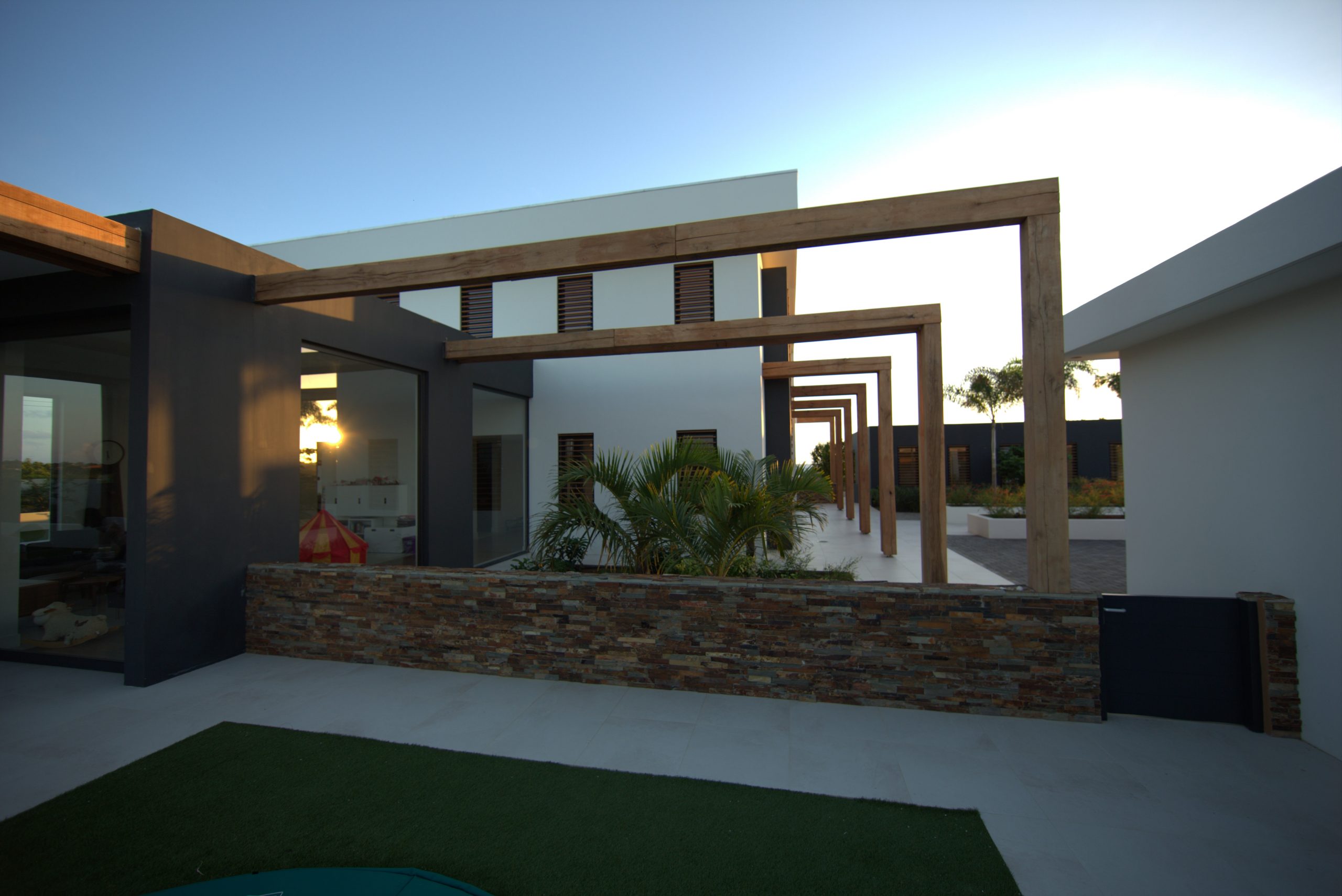 French oak shutters
French oak shutters The French oak shutters create privacy and shade from the Caribbean sun. Combined with the aluminium doors and windows the climate indoors can be controlled efficiently.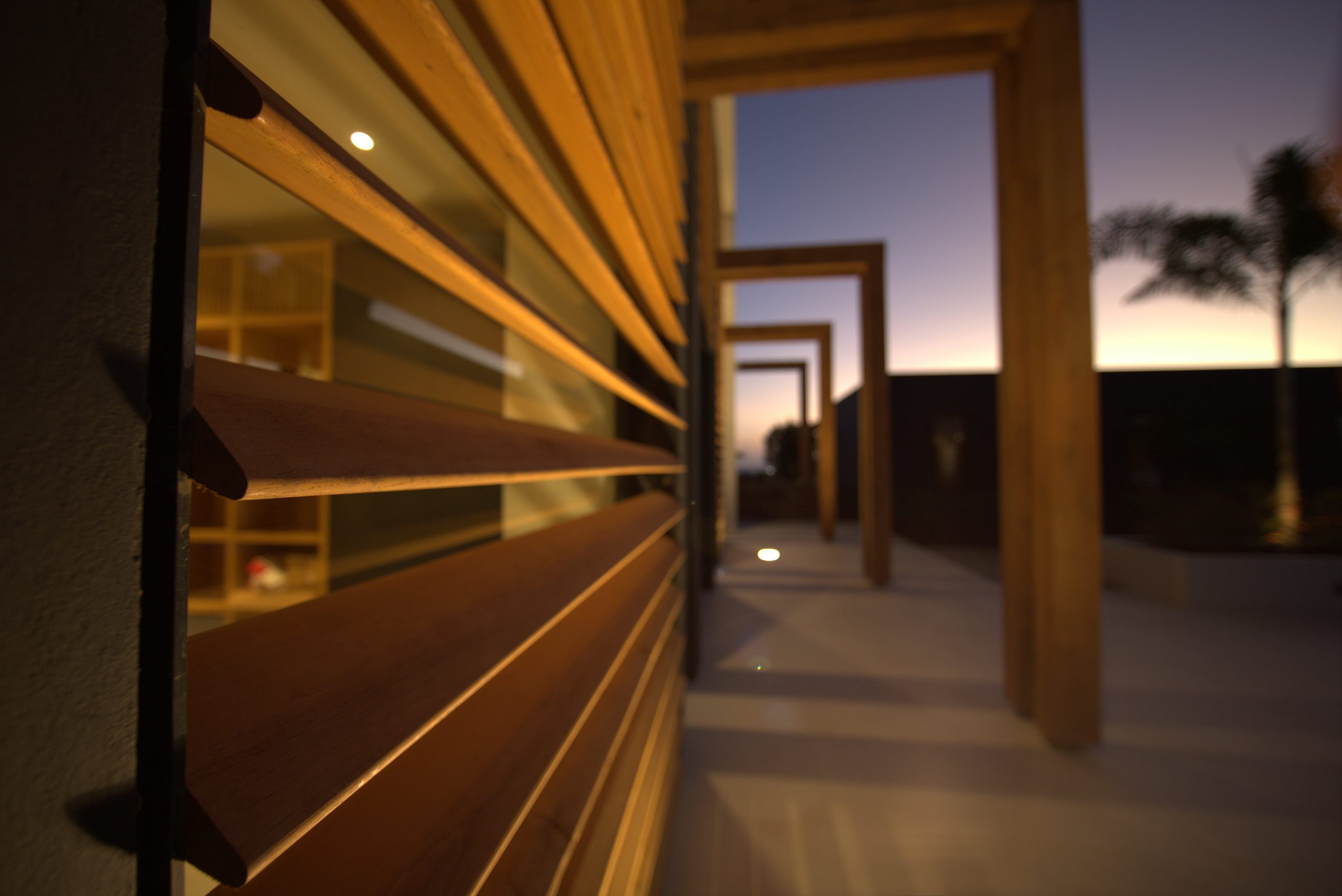 Kitchen
The professional kitchen makes the center piece of the house, connecting the main living areas of the house. Stainless steel kitchen counter and various climate cabinets make this kitchen unique.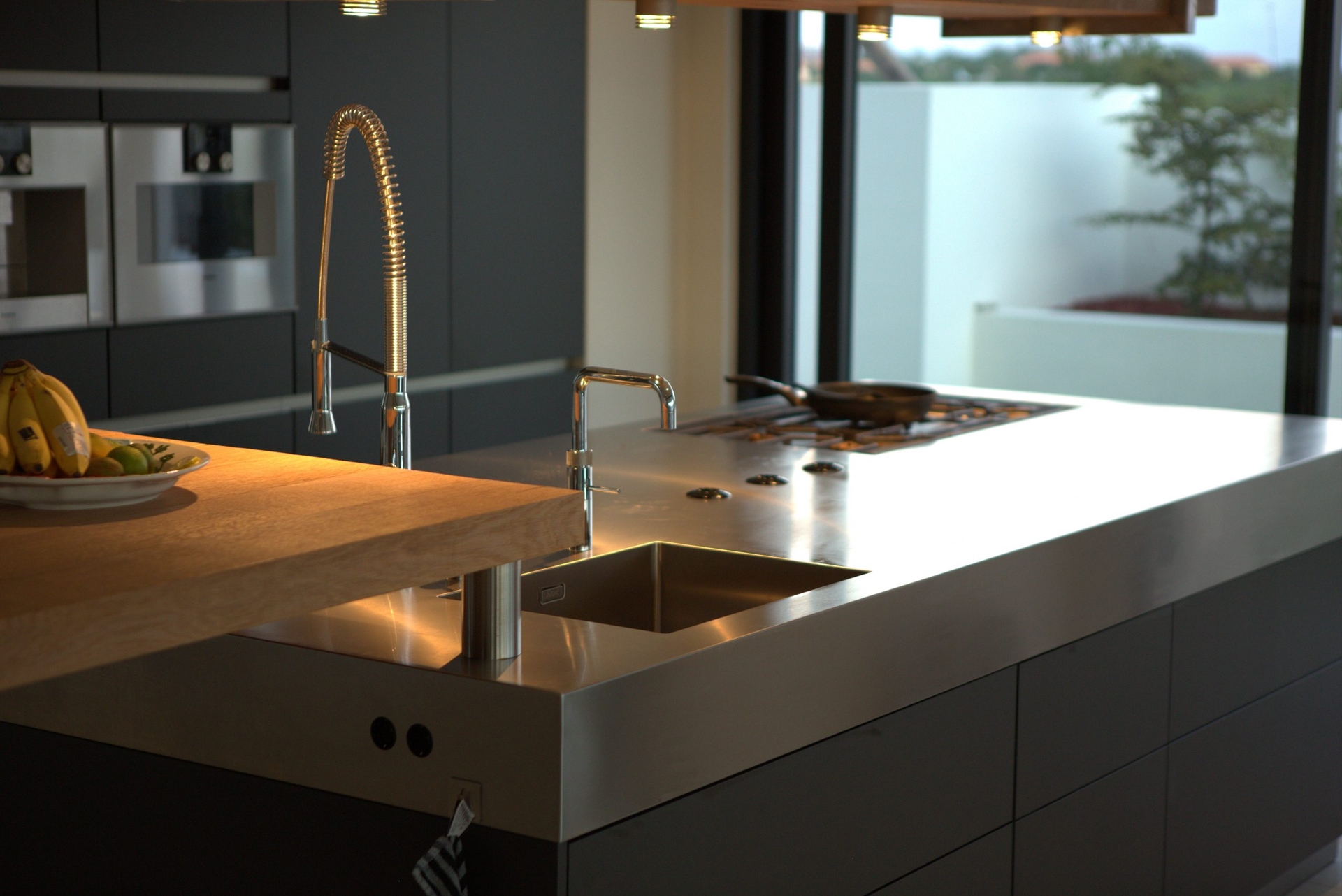 GET IN TOUCH
WITH US
GET IN TOUCH
WITH US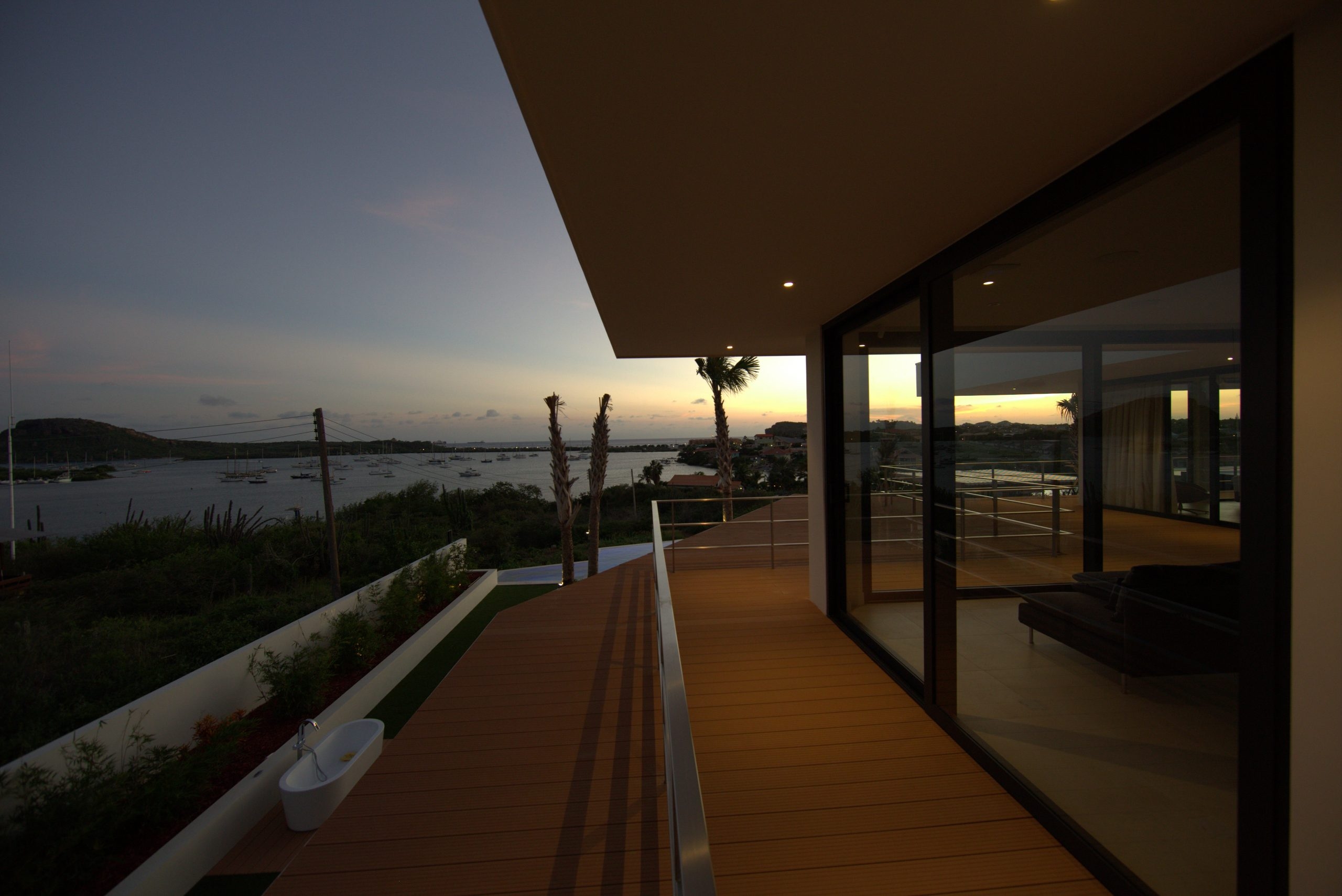 NEXT PROJECT
---
CORAL ESTATE 810:
Residential Villa
300 m2
Coral Estate – Curacao
VIEW PROJECTS