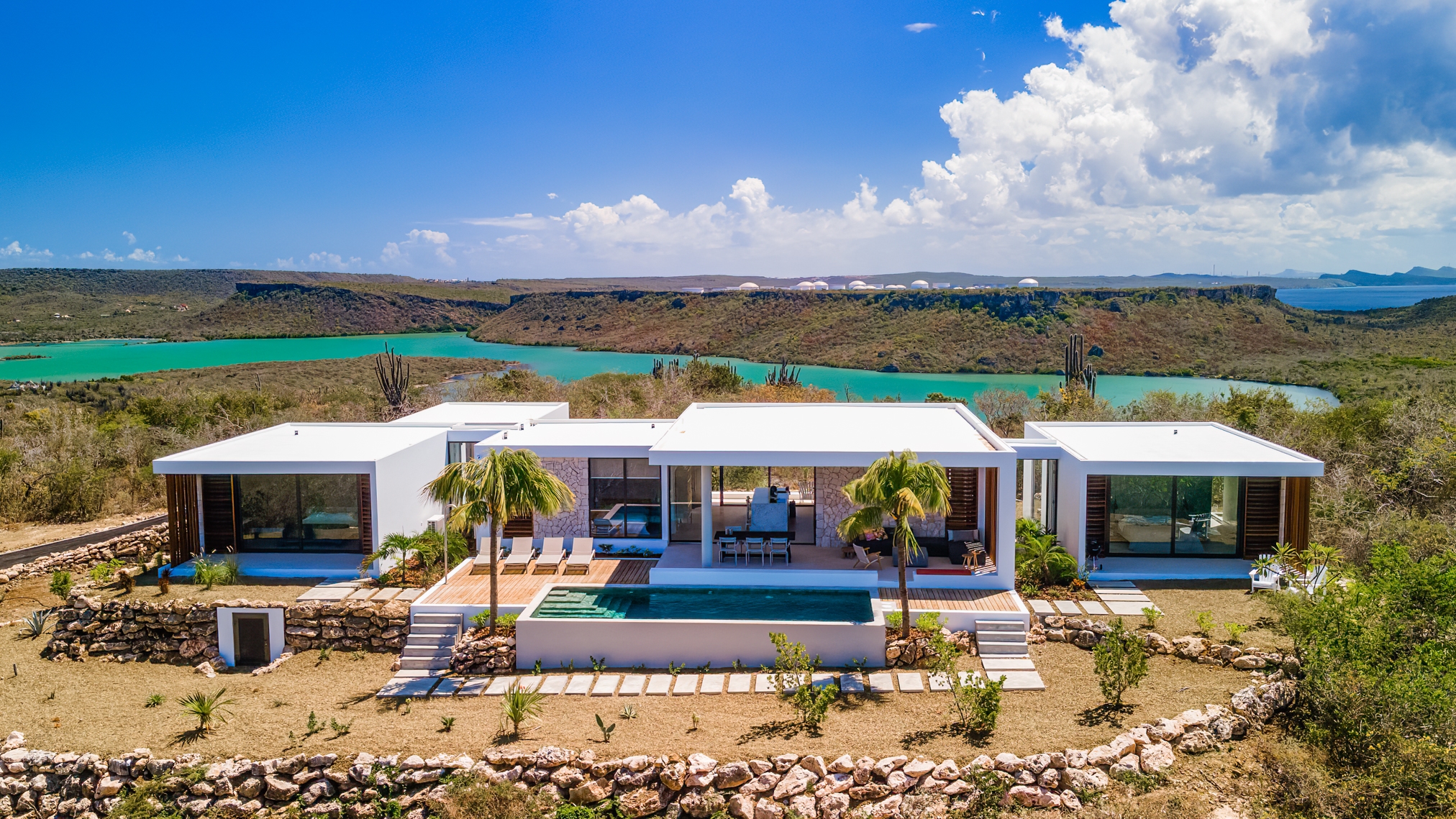 Coral
estate 810
Coral
estate 810
01 /
Project informationPERIOD
2022TYPE
RESIDENTIAL, VILLALOCATION
CORAL ESTATE - CURACAOSIZE
1200m2STATUS
COMPLETED
The starting point for this holiday home was to create an open floor plan, connecting the main living areas with nature on this 12.000m2 plot. The two master bedrooms are separated by a spacious living room and kitchen. Each having their unique views on nature and the Caribbean ocean.
Centerpiece of this modern villa is the swimming pool finished with Indonesian "sukabami" natural stone.
Download brochure
Project information
Key information
Location
Coral Estate - Curacao
Creative minds
Project team
Partner in charge
Rene Polderman
Project team
Geert Verschuren
Bruce Verdonschot
Yvonne Willems
Joris van Eekelen
Project lead
Rene Polderman
Contractor
Aquarius Caribbean b.v.
Doors/Windows
Brakel Caribbean b.v.
VIEW FROM ANY PLACE
CONCEPT
"The basic principle of Coral Estate 810 was to optimize the relationship between inside and outside. The two master bedrooms are detached from the main living area and placed asymmetrical to create privacy, each bedroom having their own special features and views over the Caribbean sea, salt pans, and garden."
Minimal frames displaying the view
Used materials
Only the
essential
Materialization of Coral Estate 810 is characterized by using natural materials in combination with white stucco. Natural stone is used on selected walls, concrete floor finishes, without visible boundaries, are used inside and outside, wooden shutters and screens are used by means of privacy.
The color palette inside and outside is tuned to blend the house into nature, only accentuating the basic shape of the villa.
"The central expression of minimalism and futurism come together in this design. The materialisation and the composition of the volumes make this house one of a kind."
Bruce Verdonschot | Architect STATE
MASTER BATHROOM SHOWER
The shower in the master bathroom has a 90 degree glass panel, allowing for an outdoor shower experience. The bathrooms are placed to maximize privacy, and optimize the views over nature.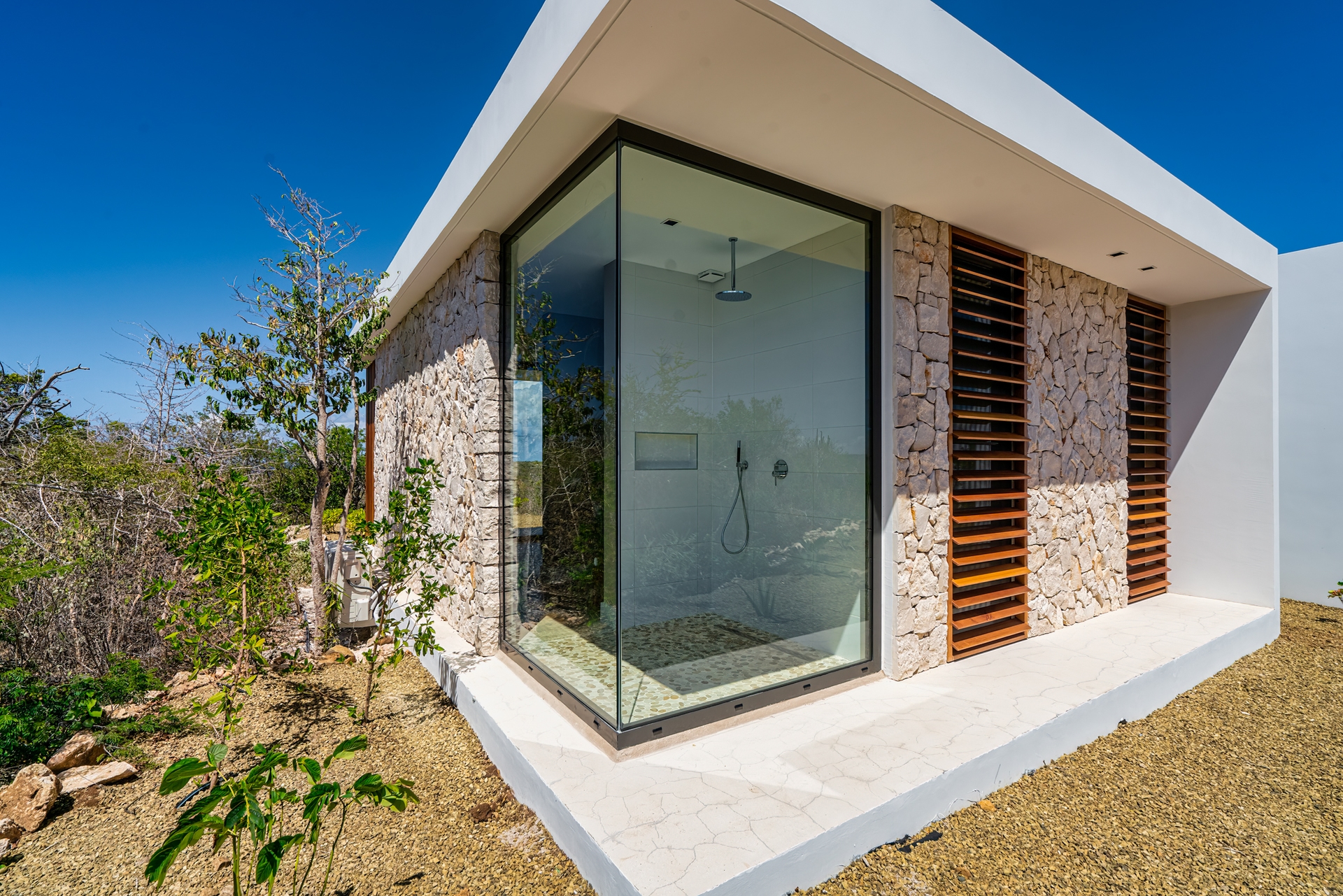 POOL FINISHING
The swimming pool has been covered in Indonesian "Sukubami" tiles. The lava stones give the pool a tropical and exclusive character. Completing the natural look of the villa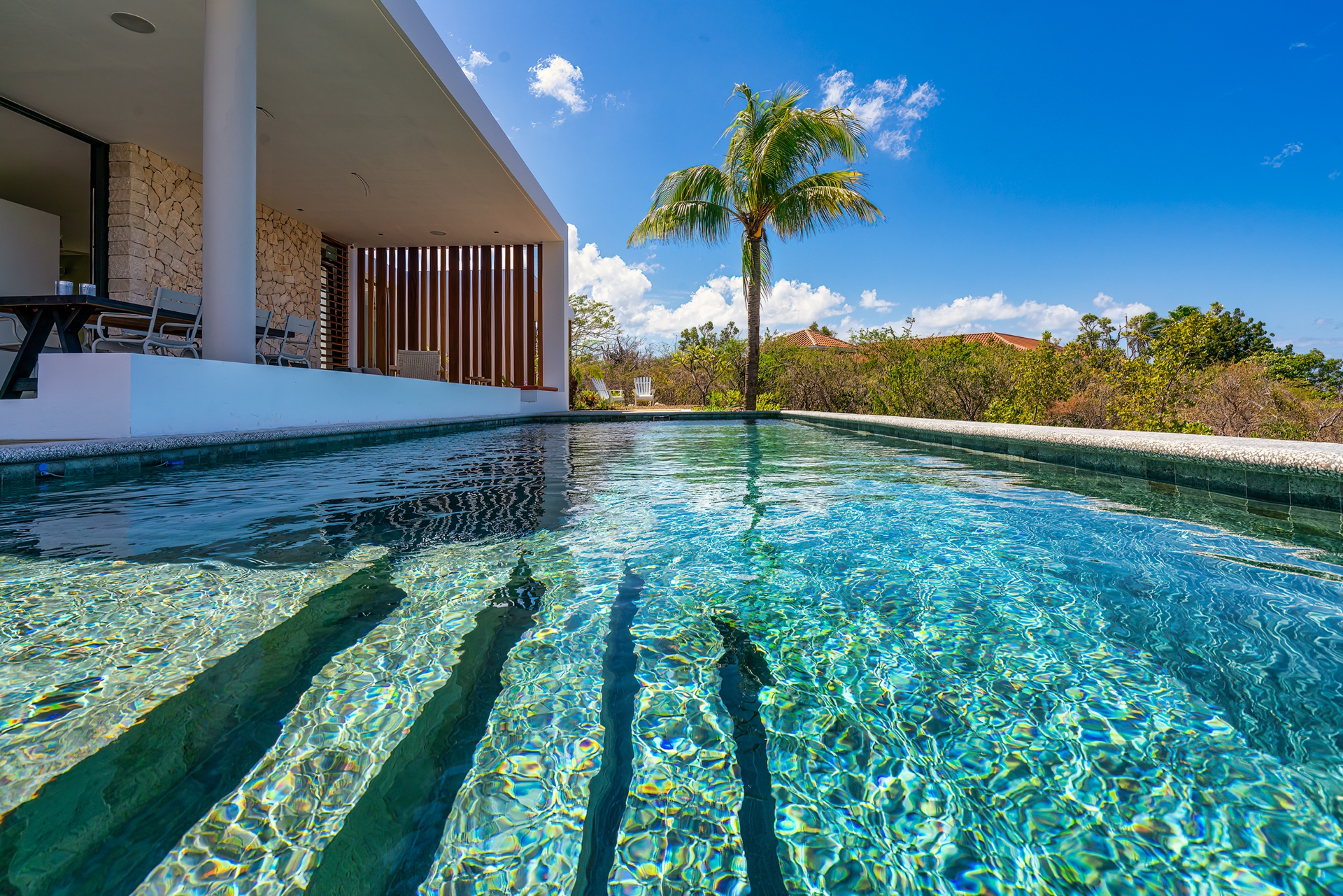 GET IN TOUCH
WITH US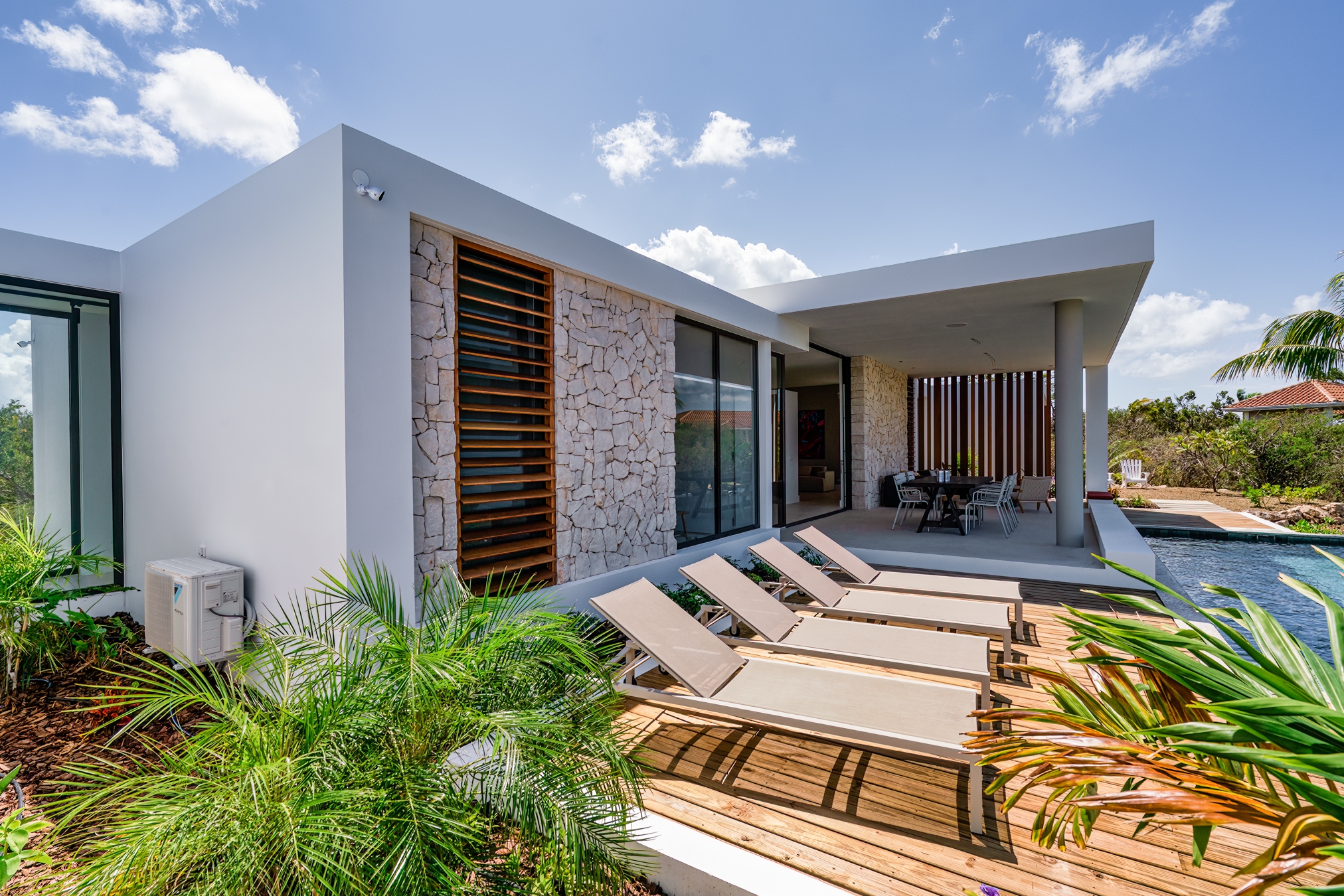 NEXT PROJECT
---
Terrace Estate 15:
Residential Villa
300 m2
Terrace Estate – Curacao
VIEW PROJECTS