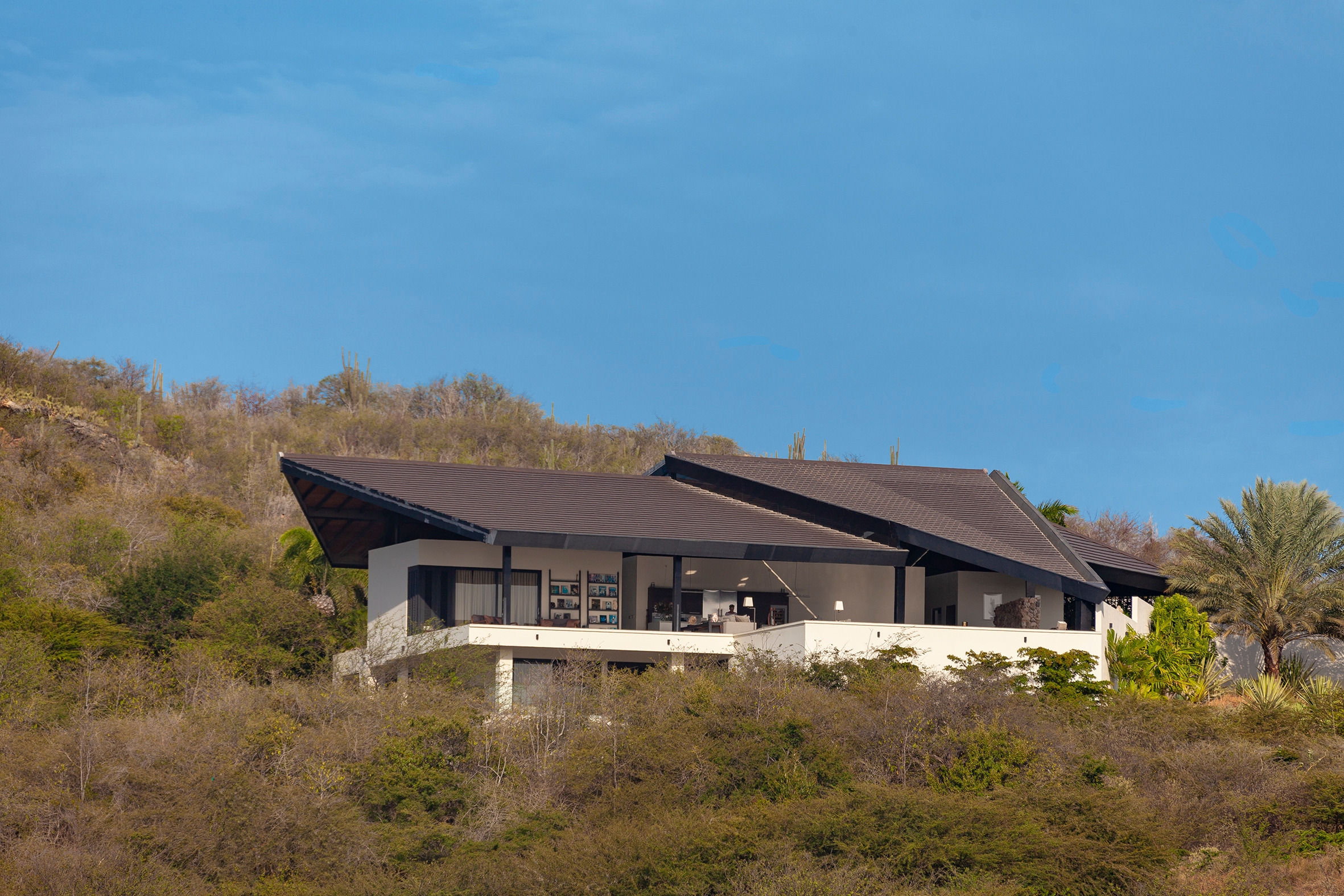 Terrace
estate 15
Terrace
estate 15
01 /
Project informationPERIOD
2021TYPE
RESIDENTIAL, VILLALOCATION
TERRACE ESTATE - CURACAOSIZE
800m2STATUS
COMPLETED
The concept for Terrace Estate 15 comes forth from the desire to completely live outdoors. The kitchen and living areas are situated outdoors, and are covered by a large wooden roof construction acting as a canopy.
The master bedroom, guest bedroom and home cinema are placed a-asymmetrical below the wooden roof structure, creating a playful composition of cubistic forms and sloped roof surfaces.
Download brochure
CANOPY ROOF
CONCEPT
The concept of completely living outdoors below a large wooden "canopy" originated from Bali, living outdoors and creating a direct link with nature from the main living areas. Behind the villa a refined tropical garden area was created, to relax and experience a totally different environment.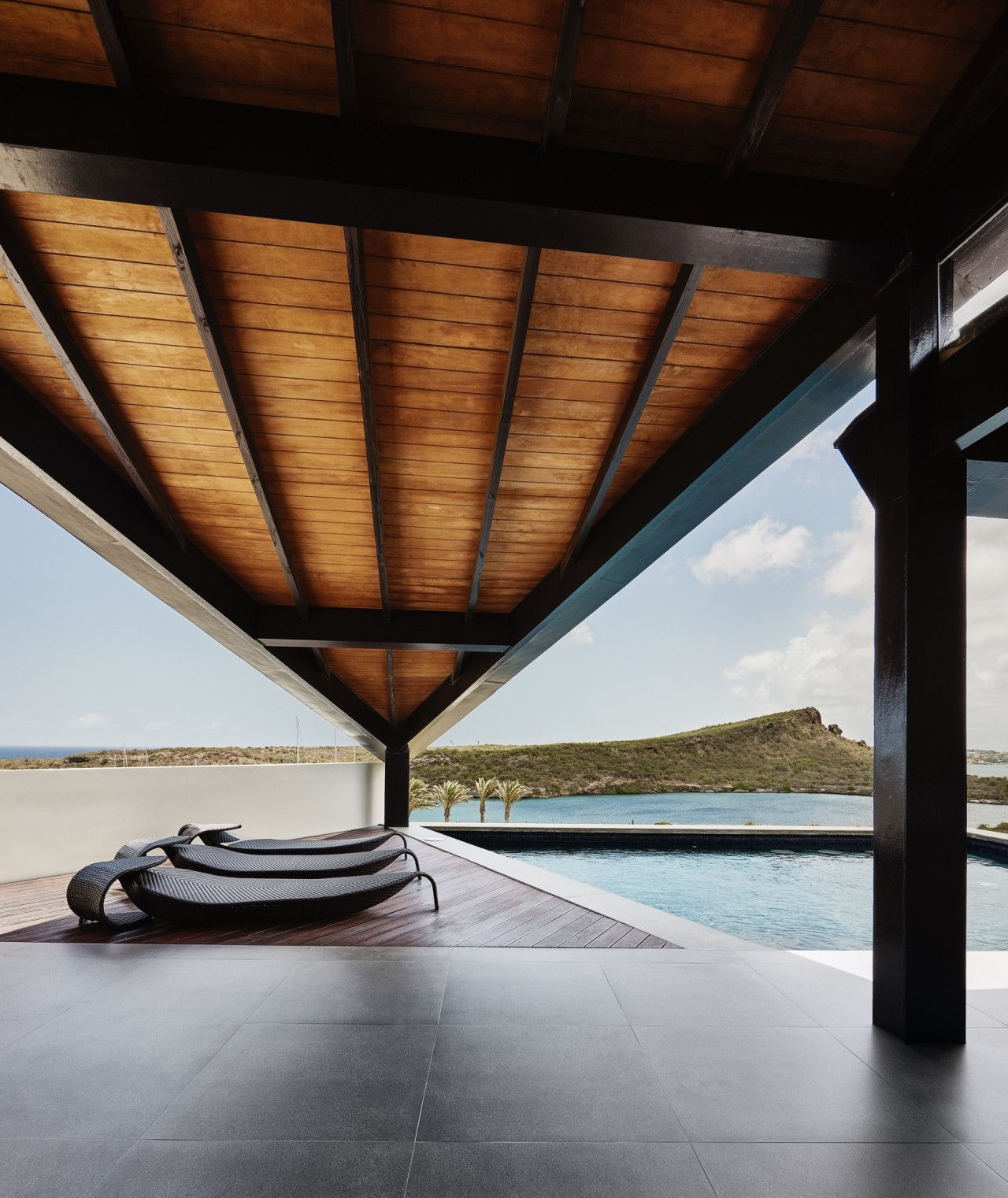 Project information
Key information
Location
Terrace Estate - Curacao
Creative minds
Project team
Partner in charge
Rene Polderman
Project team
Geert Verschuren
Bruce Verdonschot
Yvonne Willems
Joris van Eekelen
Project lead
Rene Polderman
Contractor
Gilbort Curaçao Construction
Used materials
Variety of natural materials

A natural blend of rustique  materials combines the indoors and outdoors. The base materials consist of concrete, white stucco and wood which are complimented with natural stone accents.
Shades of black can be found in the roof structure, aluminium facades and pool coating, flawlessly creating coherence between the used materials.
JUNGLE GARDEN
Behind the villa a bali themed garden was created. The various garden areas are connected by concrete stepping stones surrounded by pebble stone. The center piece of the garden is a dark toned pond creating a rustic atmosphere.
Directly behind the pond a wooden gazebo is built to relax, enjoy nature and creating a connection with the two fully equipped apartments situated below the main residential areas.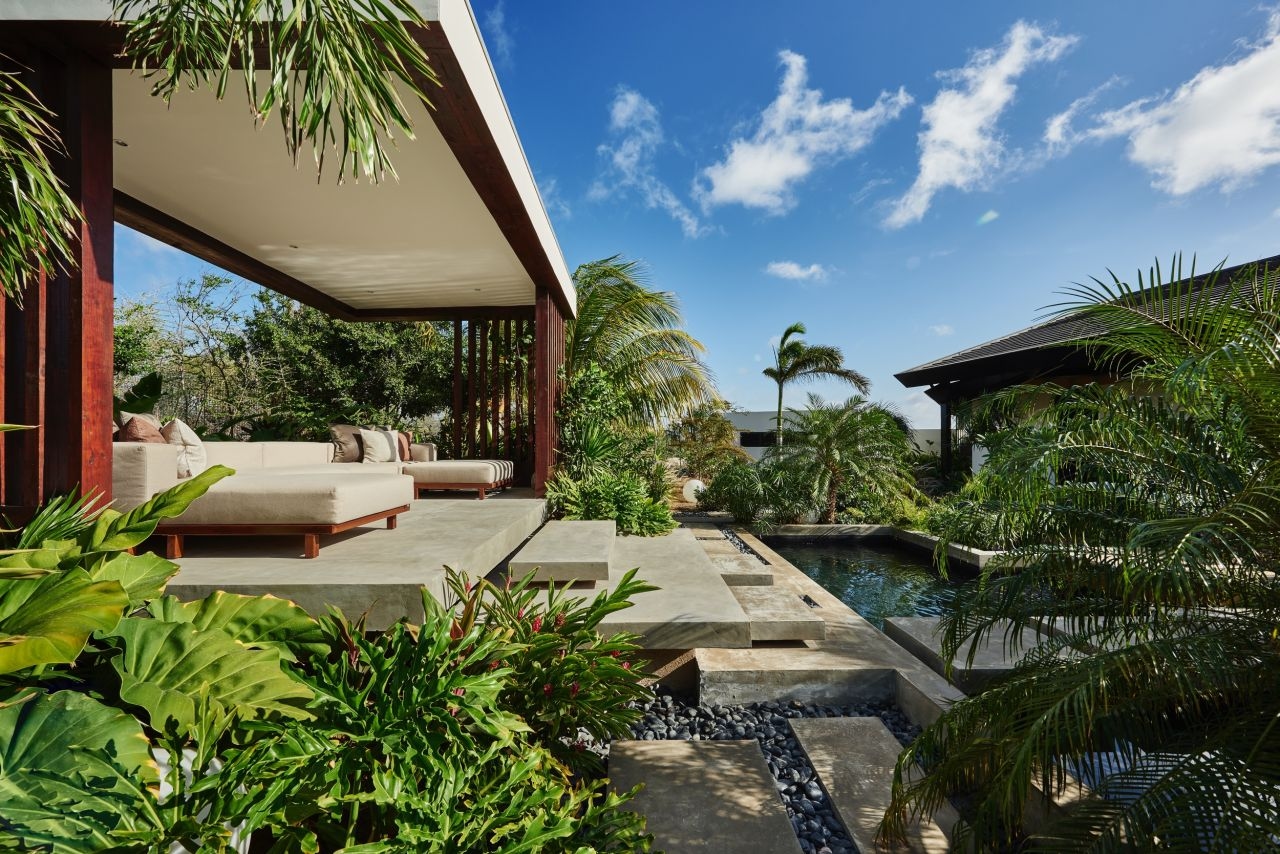 "I follow in building the principles which nature has used in its domain "
Frank Lloyd Wright
CONCRETE STEPSTONES
The tropical garden is connected to the main house by using large concrete steppingstones, with a variety in sizes and elevations. Making sure the garden is playful and connects flawlessly with the natural surroundings.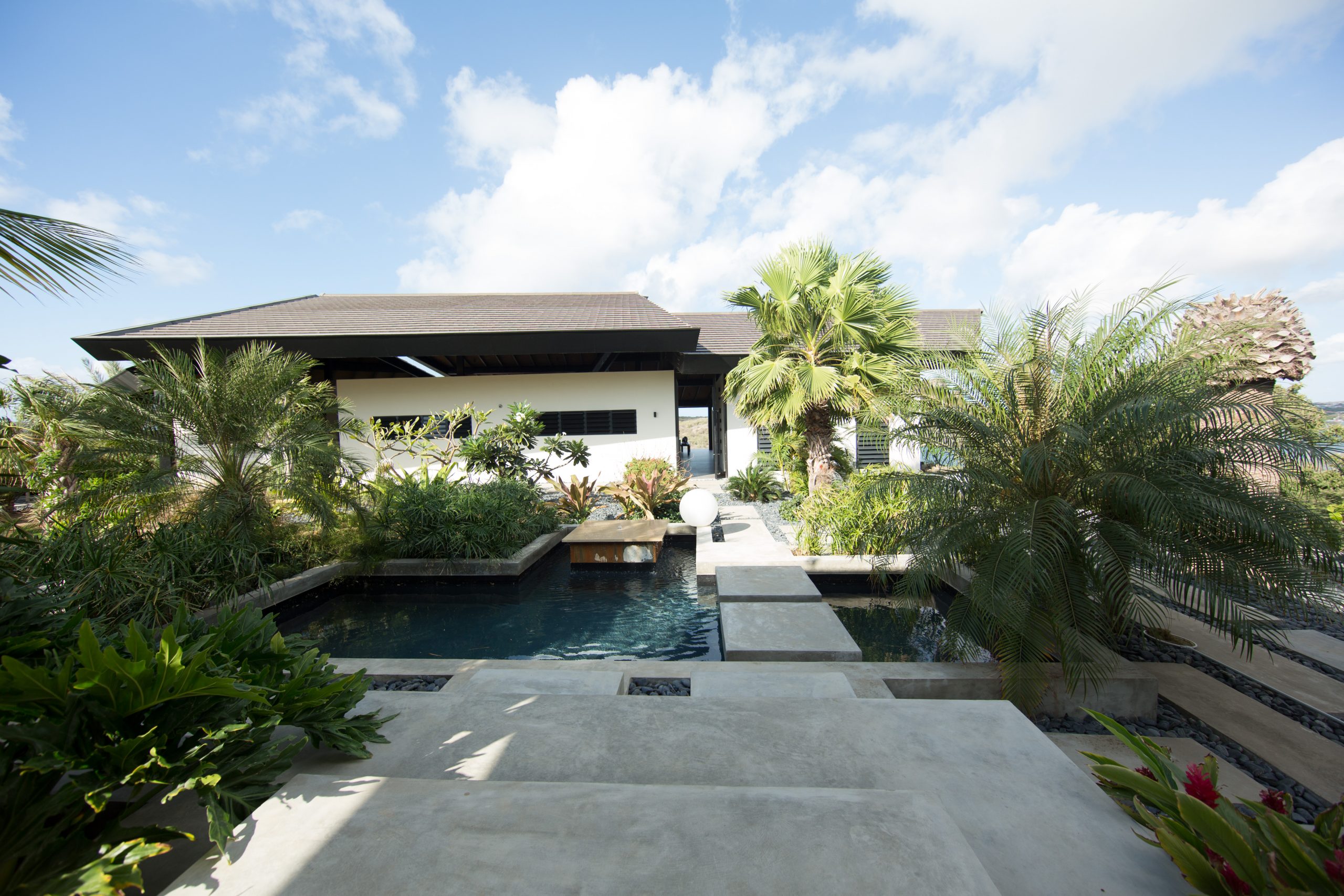 INDOOR/OUTDOOR MASTER BATHROOM
The hovering washbasin in front of a large glass façade integrates the indoors with the outdoors. This visual connection is accentuated by placing large rocks found on the plot inside and outside the bathroom area.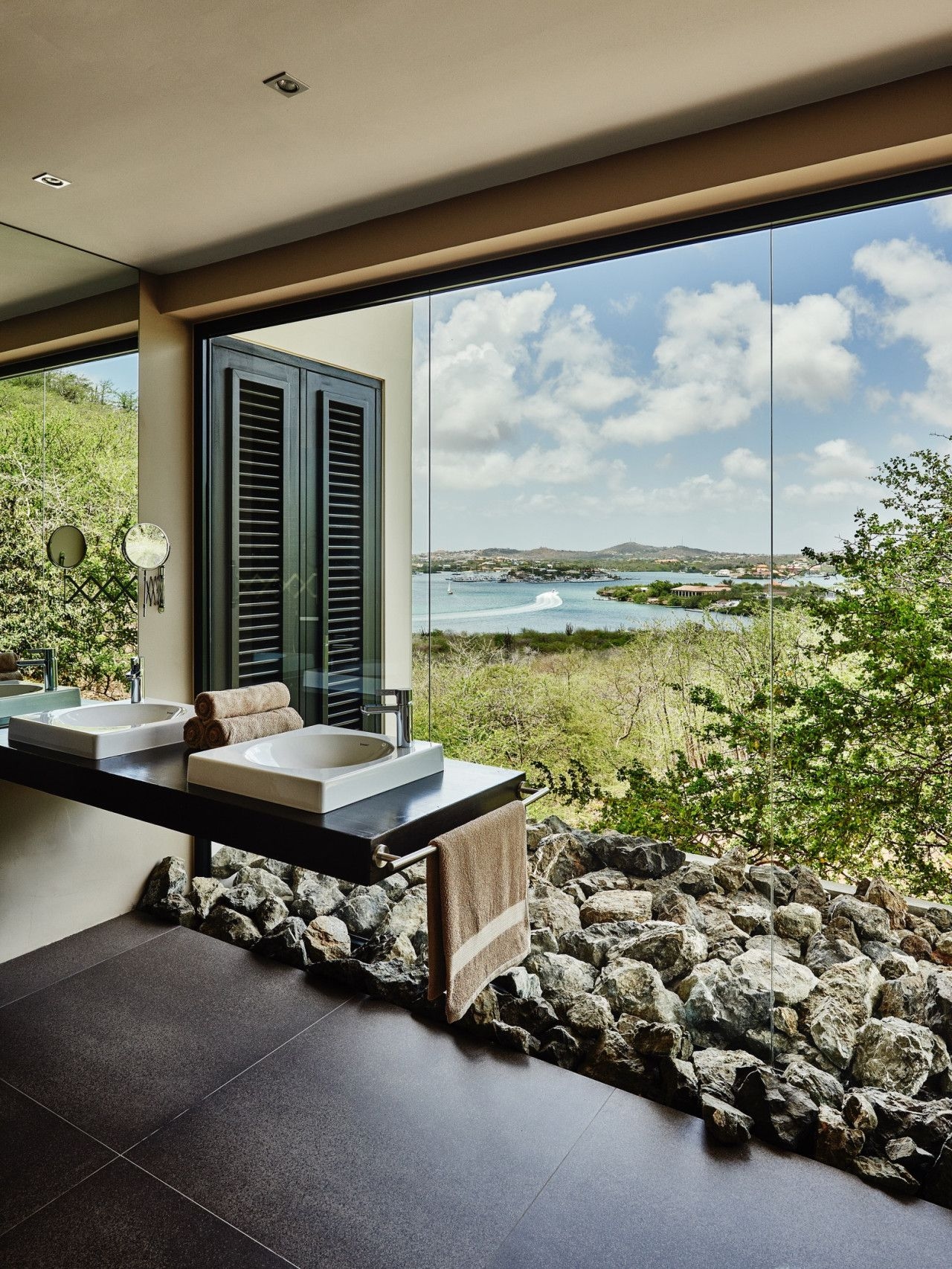 GET IN TOUCH
WITH US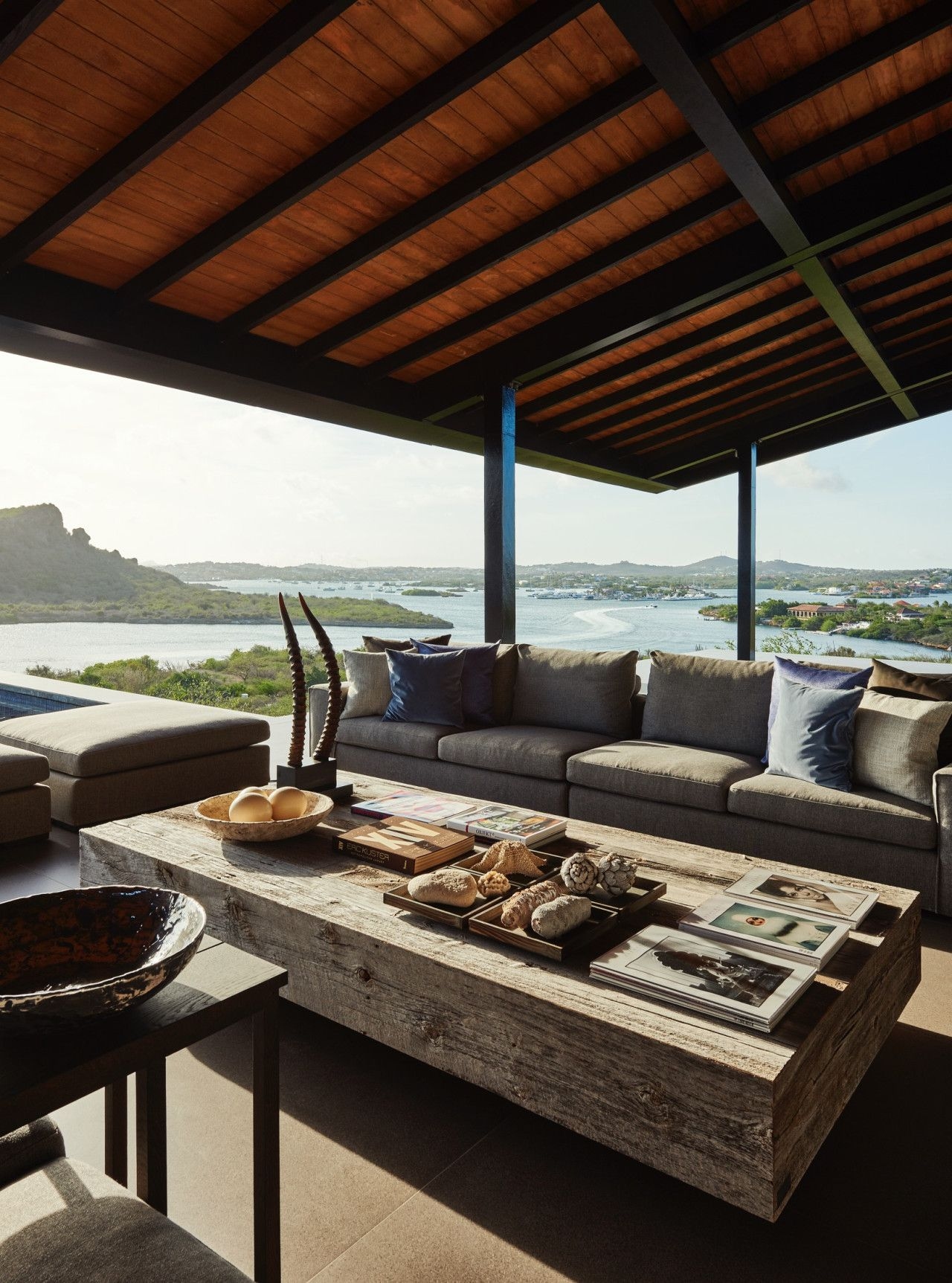 NEXT PROJECT
---
VISTA ROYAL U10:
Residential Villa
300 m2
Vista Royal – Curacao
VIEW PROJECTS