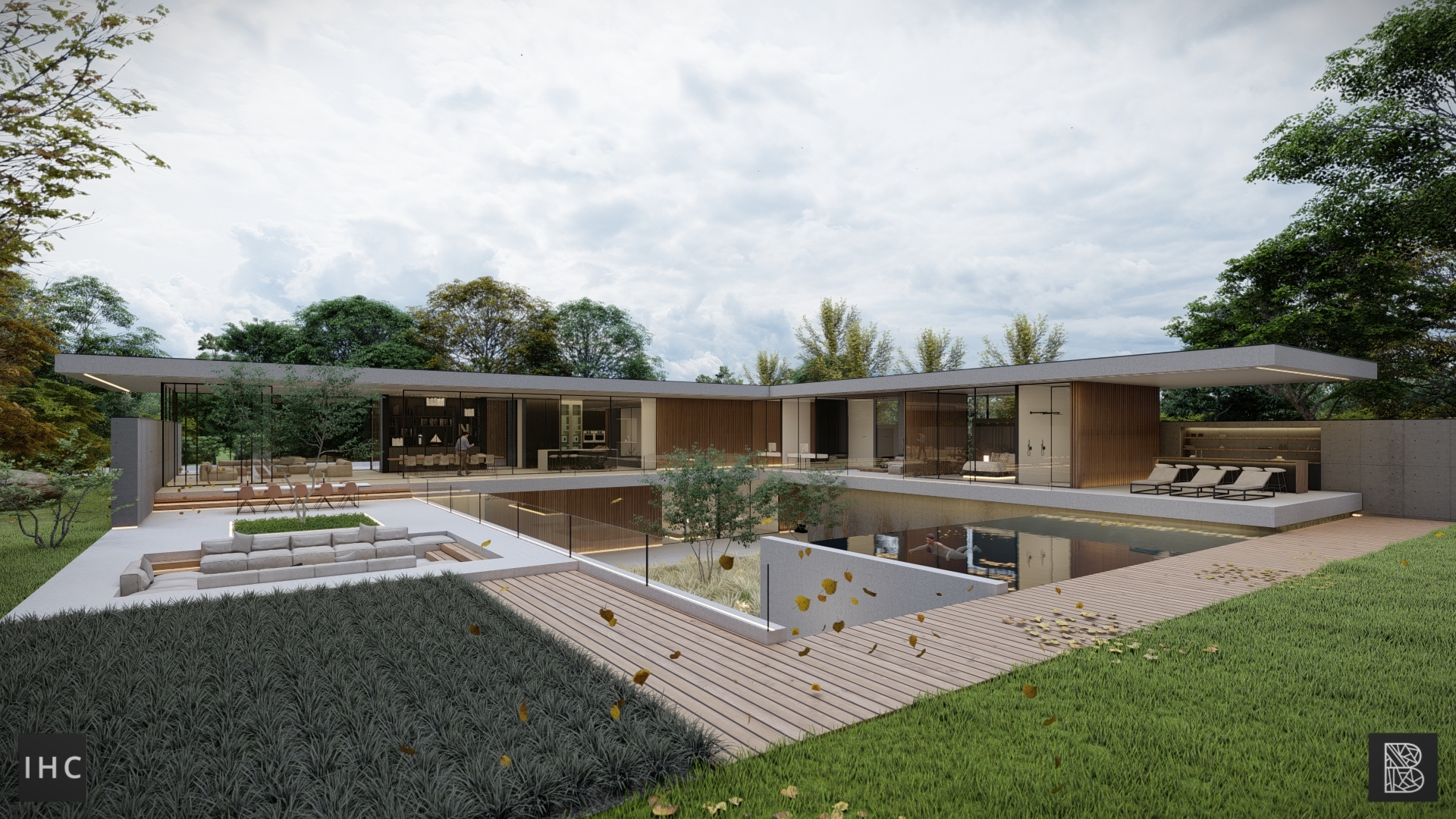 01 /
Project informationPERIOD
2019AREA
320 M2LOCATION
OSS- NETHERLANDSTYPE
RESIDENTIAL, VILLASTATUS
UNREALISED
"Where two families come together, Fusion House is born. "
This unique take on a two-family home started with an interesting assignment; two clients with teenage children want to live together. The challenge: integrating the families while allowing privacy and separation simultaneously. Communal living spaces are created where the families can meet and interact. In addition, designated spaces are created for both families, offering a retreat when desired.
Another challenge are the regulation of the plot. The maximum building height is 4 meters, so a tall, two-story building is not permitted. By stacking two L-shapes and lowering one into the ground, the building appears to be a modest bungalow from the street. But by implementing a large central patio, a bold, two-story building is created, which opens up completely to the garden.
Download brochure
PATIO INTEGRATING
THE FOUR WINGS
PATIO INTEGRATING
THE FOUR WINGS
Blending
spaces
The central patio is the focal point of the house. The wings fold around this element, creating a strong connection between the interior and exterior. Additionally, the patio provides privacy, allowing both levels to have their own gardens. The infinity-edge pool extends into the pond at the basement level.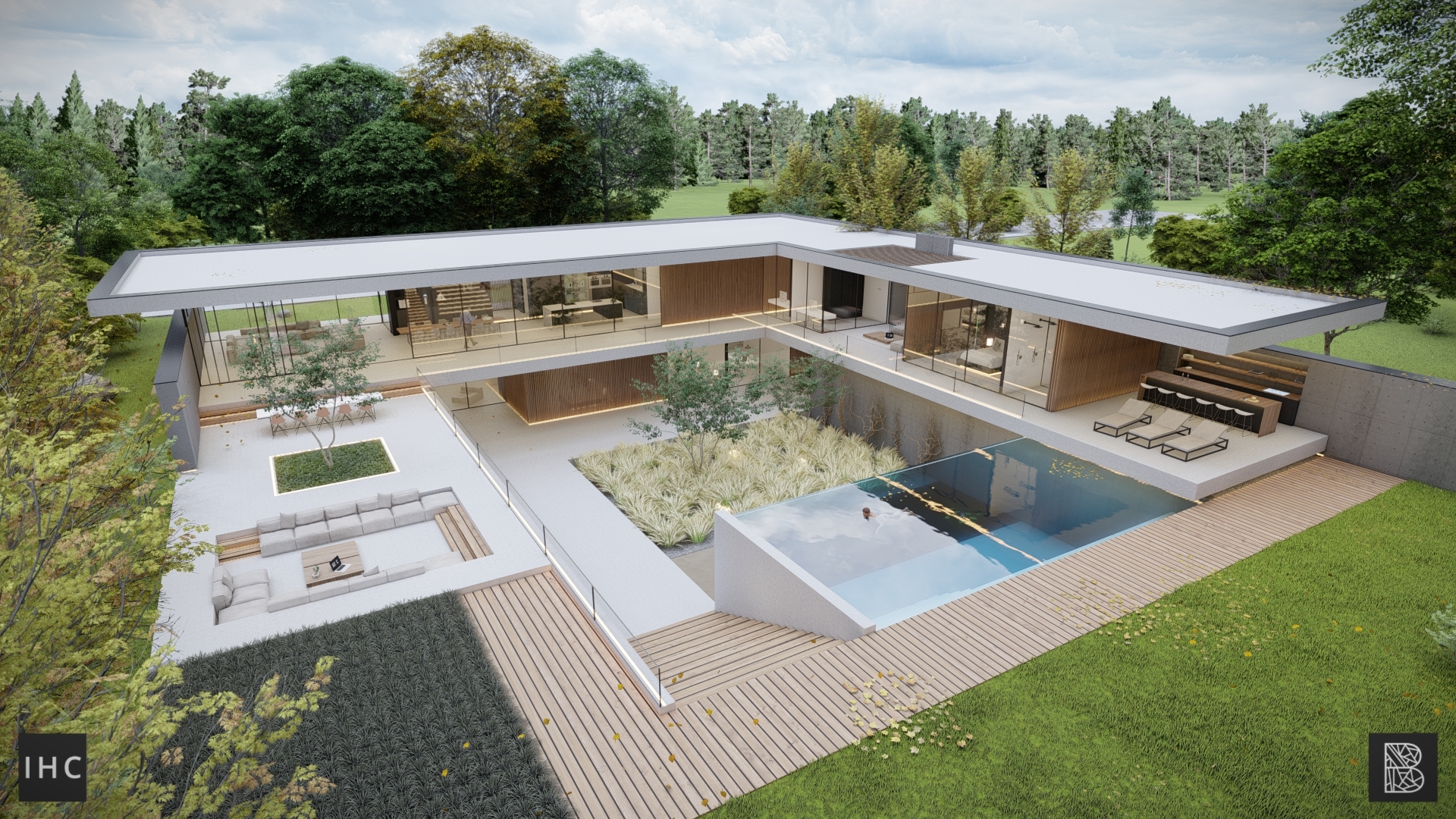 Concept diagram
6 steps of design
The starting point of the concept are two L-shapes stacked on top of each other on one axis. These two L-shapes embrace the central patio and each other, connecting the two families visually and physically. Privacy is kept by extending walls to create internal spaces.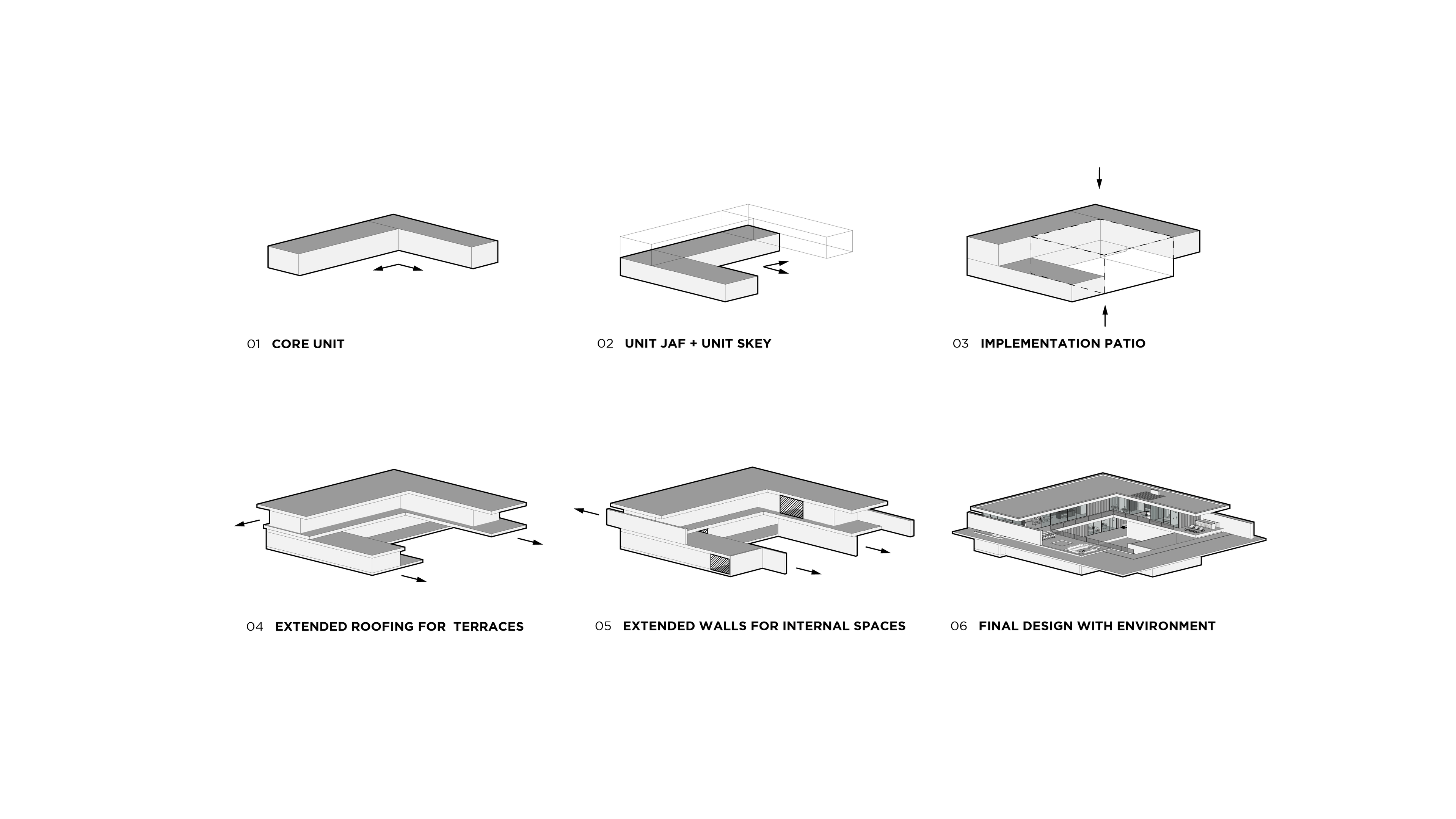 Ground floor 0
The ground floor houses the main living functions such as the living room, dining room and kitchen. The west wing contains the master bedroom, separated from the main living space via two offices and an outdoor lounge. This creates privacy and gives the master bedroom a more secluded atmosphere.
Contact us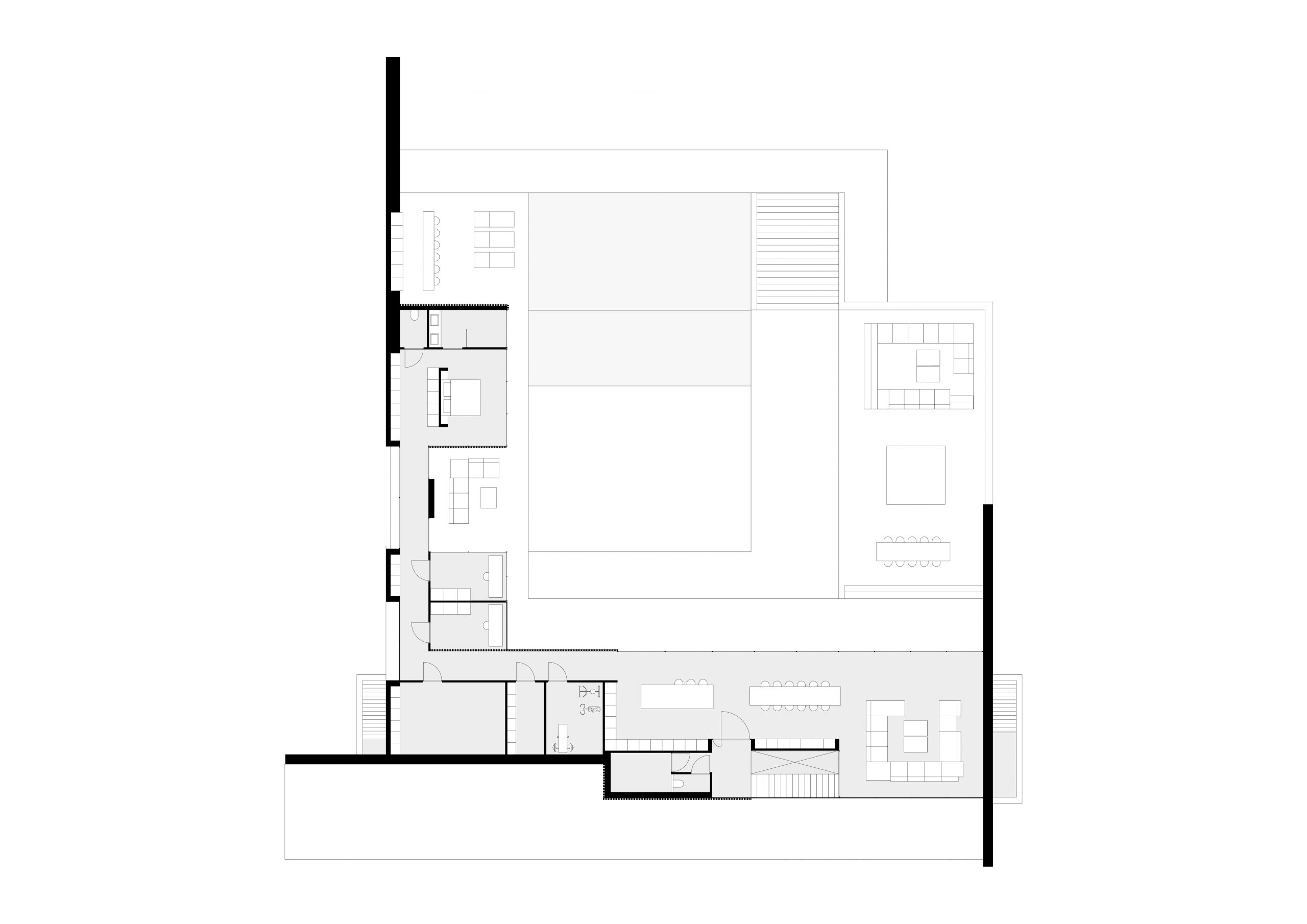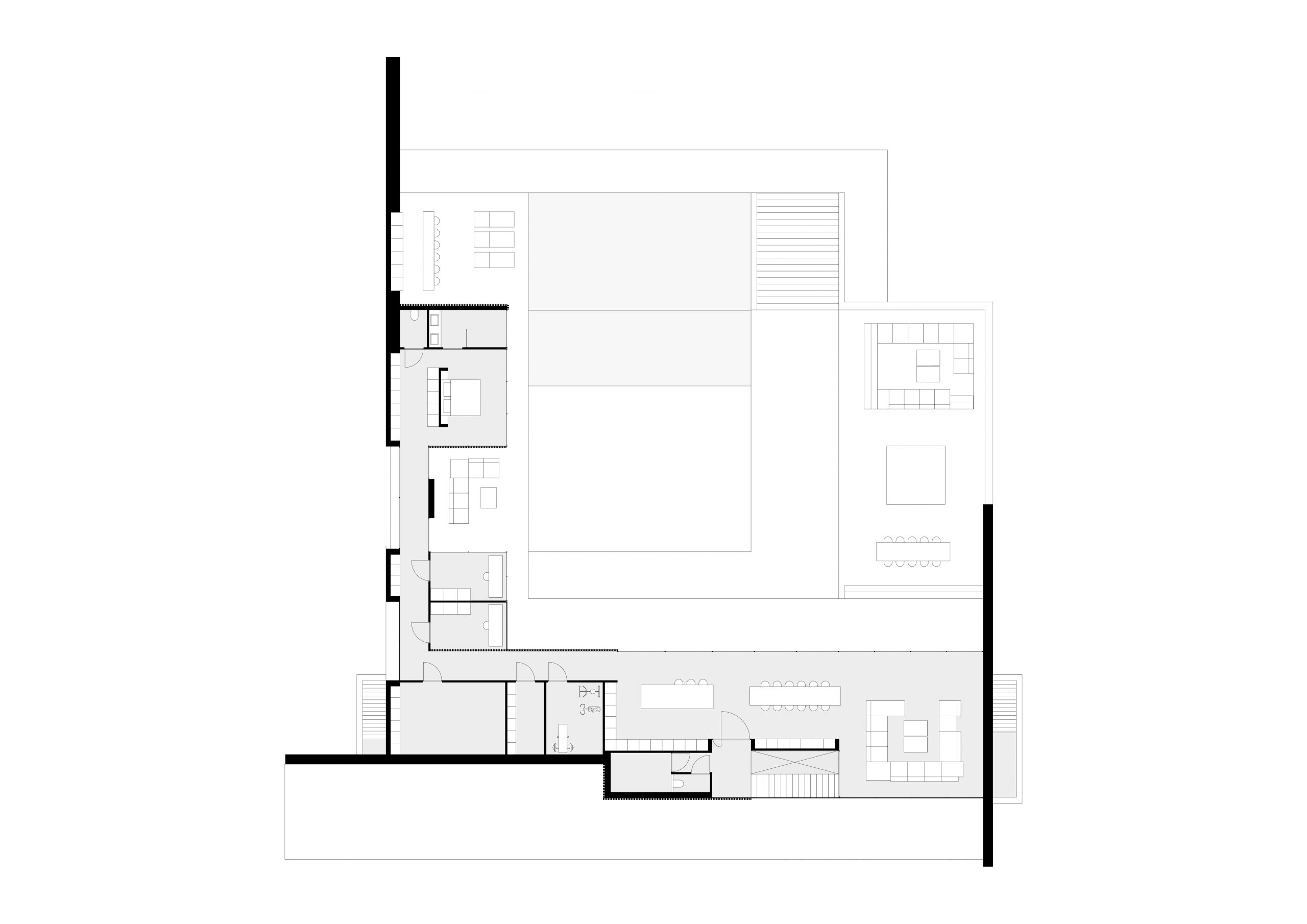 Basement level -1
The combined family has five children, who each get their own bedroom and separate bathroom. The living space on the ground floor allows for connection between the two families, while the basement level gives each family an opportunity to withdraw.
Contact us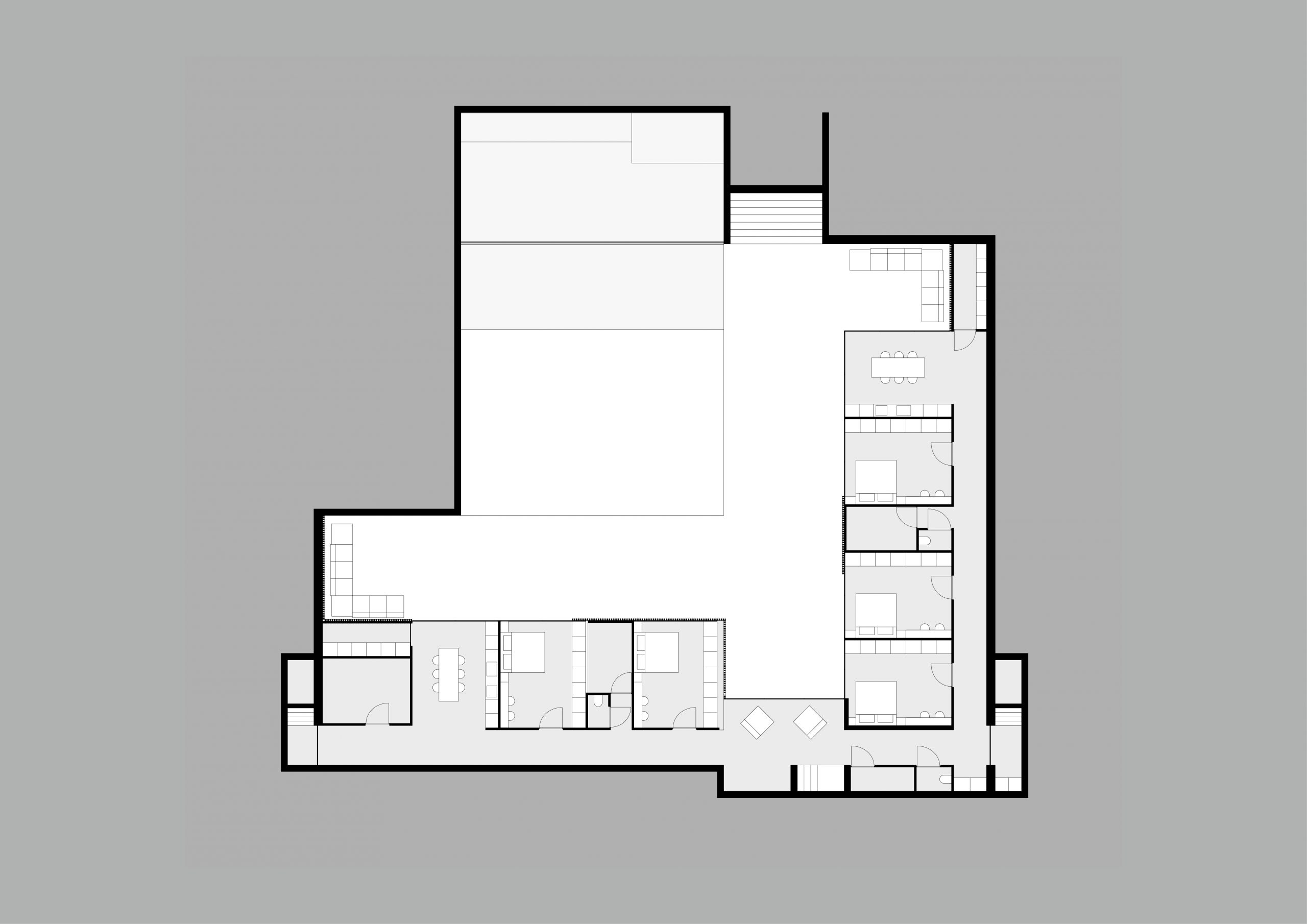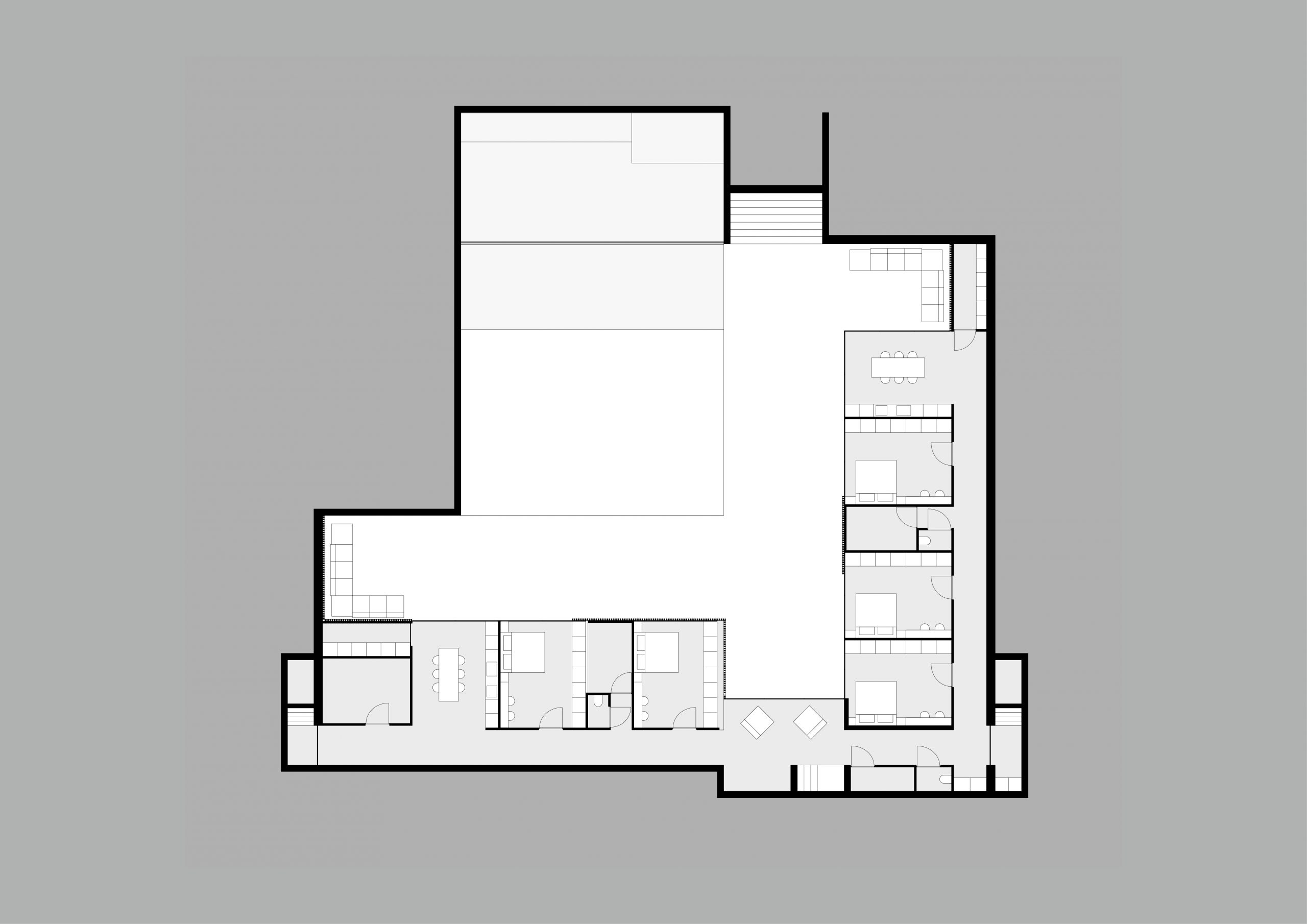 Used materials
warm but
raw materialisation
The unique architecture is emphasized by its raw materialization. Concrete in its purest form is allowed to shine as a steady base, creating serenity through simplicity and repetition throughout the building. This is contrasted by the natural aesthetic wood has, creating balance while continuing the vertical repetition. The floors and roof have a smooth concrete finish to keep the material usage simple and not overshadow the expressive architecture. With thin window frames, views are minimally obstructed and plenty of natural daylight can enter. Finally, the building is lit with LED lines, highlighting important architectural choices and illuminating the architecture evenly.
"Connection and privacy are both important themes in this house. Where two families came together, Fusion House was born."
Bruce Verdonschot / Partner & Architect STATE
Get in touch with us
Get in touch with us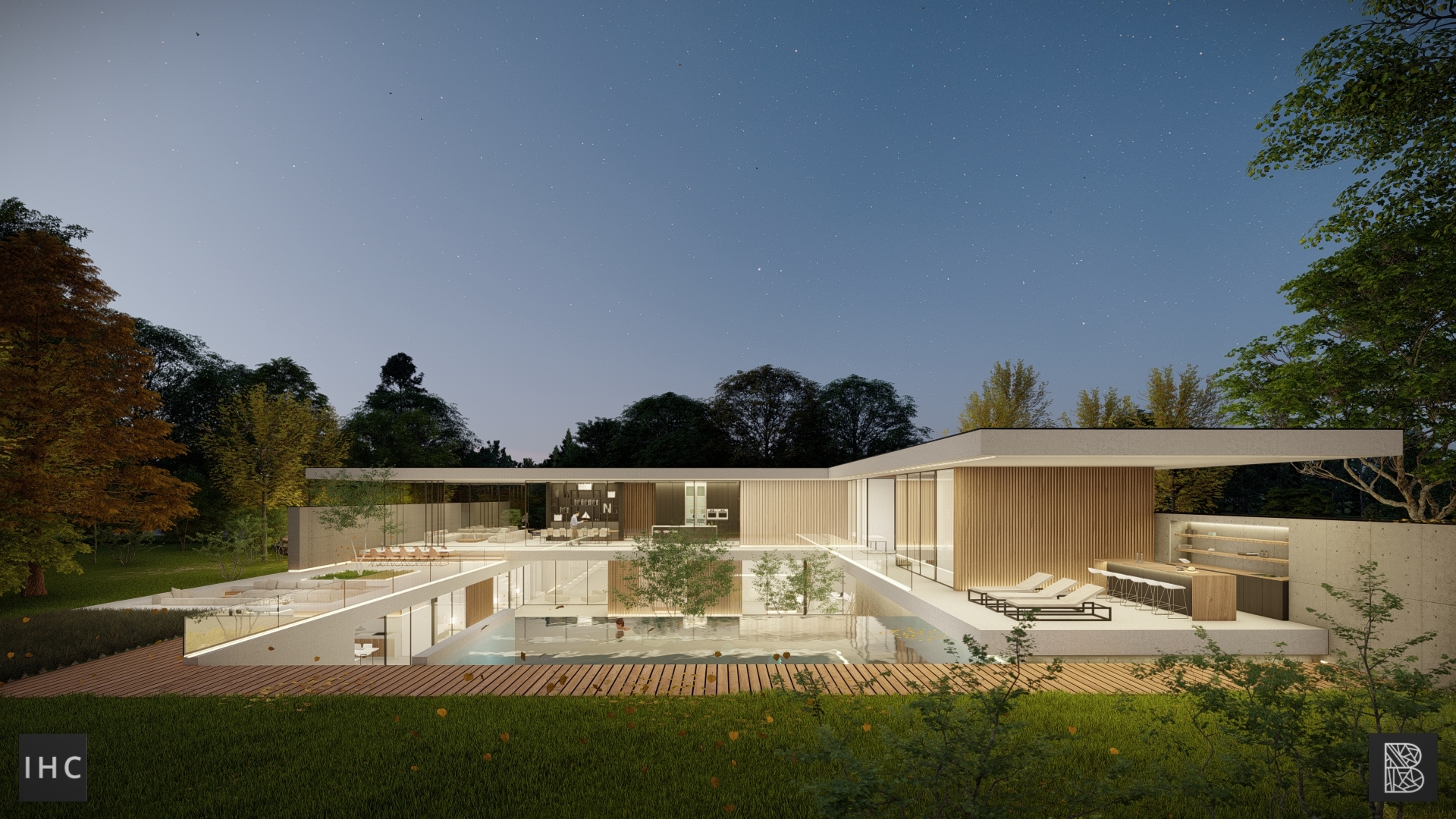 NEXT PROJECT
---
MARBLE HOUSE:
Residential Villa
900 m2
Groningen– Netherlands
View Project