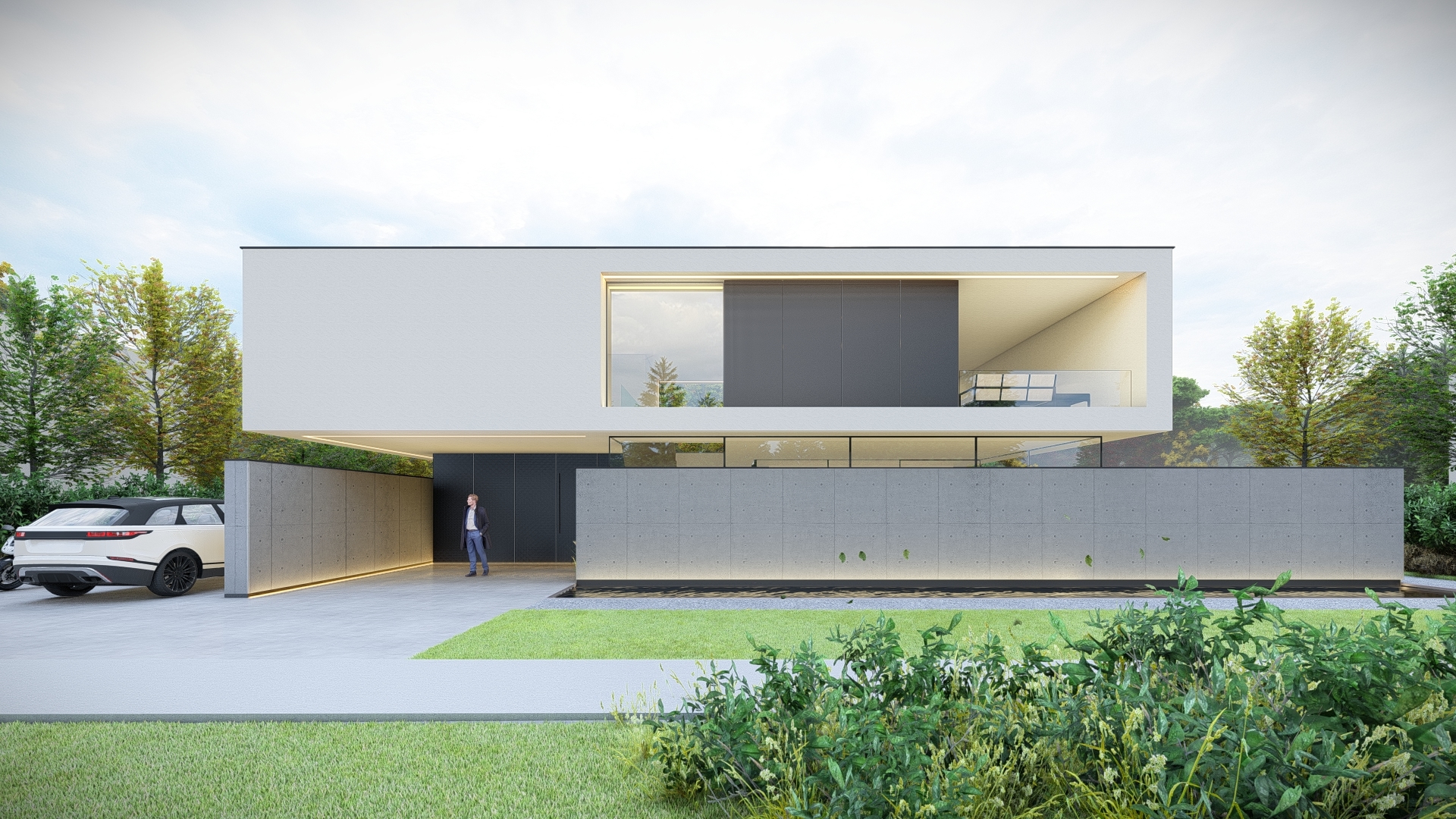 Prefab
residence
Prefab
residence
01 /
Project informationPERIOD
2020TYPE
RESIDENTIAL, PREFABRICATED VILLALOCATION
THE NETHERLANDSSIZE
300m2STATUS
FINISHED
"Minimalistic yet daring" was the driving force behind this design. The closed front facade, crafted from raw prefab concrete, exudes grandeur. The slender, horizontally oriented windows create the illusion that the upper floor is gracefully suspended over the plot.
The striking overhang at the front accentuates the entrance, creating a futuristic interplay of light that makes a powerful statement. The ground floor is strategically positioned, allowing both the living room and kitchen to bask in optimal sunlight while maintaining a seamless connection to the garden. The architectural lines extend into the landscape, where the prefab concrete wall acts as both a boundary and a reflecting pond.
Prefab elements
simple structure
Building made more efficient
The house was meticulously designed to be constructed entirely from modular prefab concrete elements. This significantly accelerates the construction process and minimizes errors during building.
Embodying the essence of minimalist architecture, this design makes a powerful statement by blending abstract, raw design with luxurious living concepts. This modern minimalist concrete dwelling is a testament to the art of architectural ingenuity, creating a harmonious space that welcomes and inspires while exuding an air of timeless elegance, made possible by a prefab concrete building proces.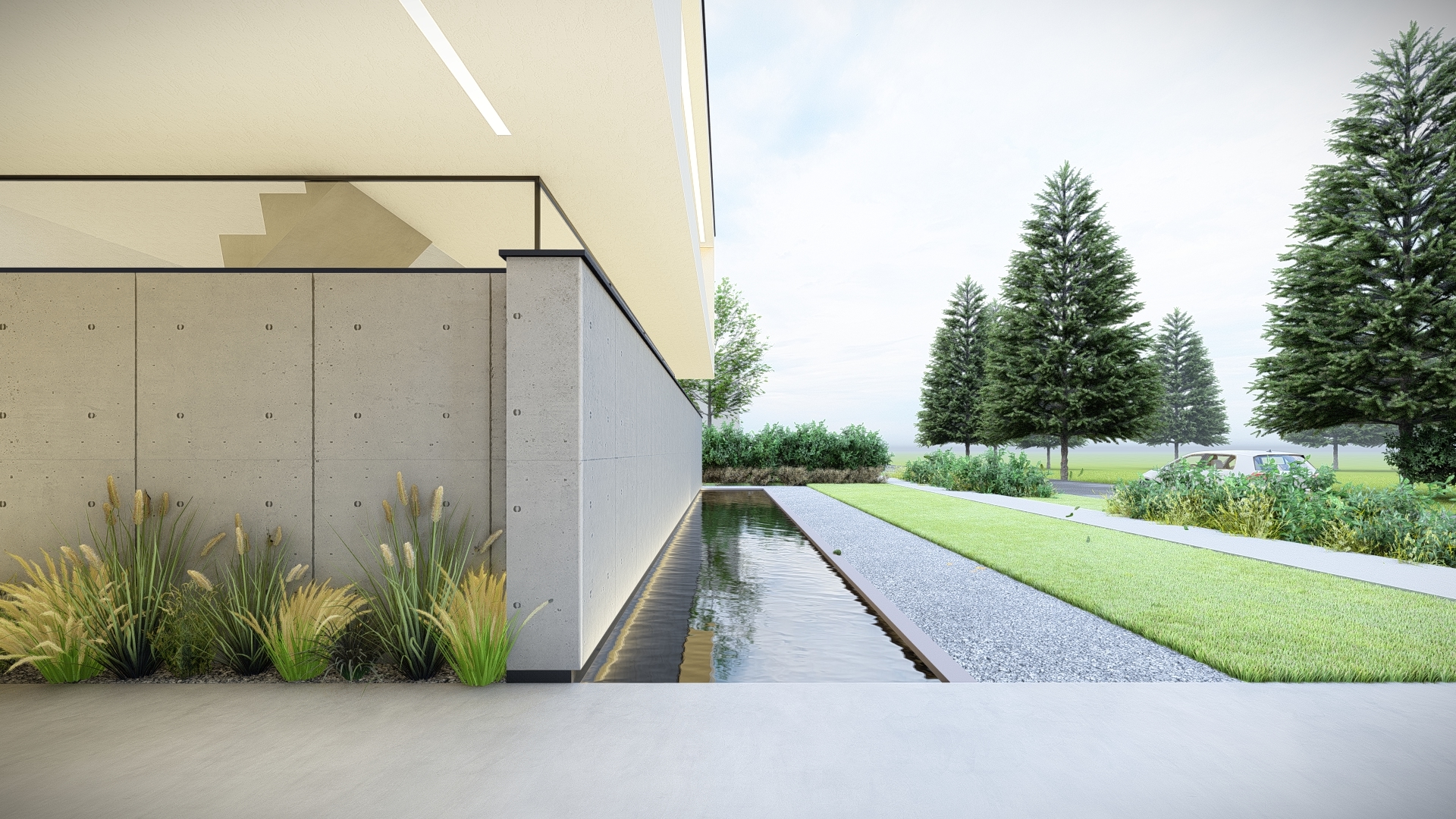 Prefab elements stacked on top of each other
Used materials
Only the
essential
Calm yet rugged, elemental materials were harnessed to amplify the contrast between the main elements. It breathes life in the design and gives colour and vibrance.
Form-tie
concrete
GROUND FLOOR 0
Fitted with a luxurious living space and open kitchen, both connected to the outdoor covered terrace with views of the back garden.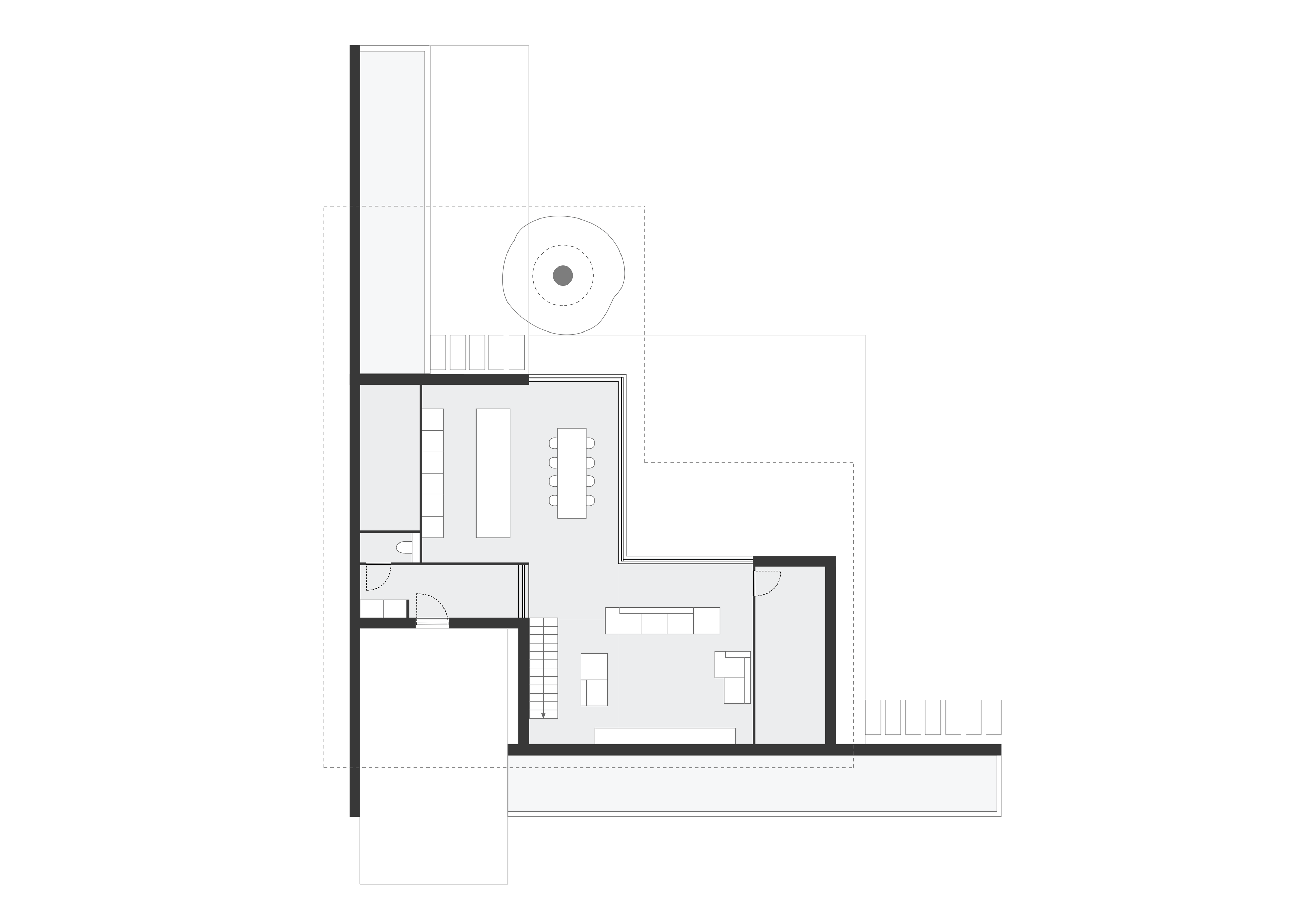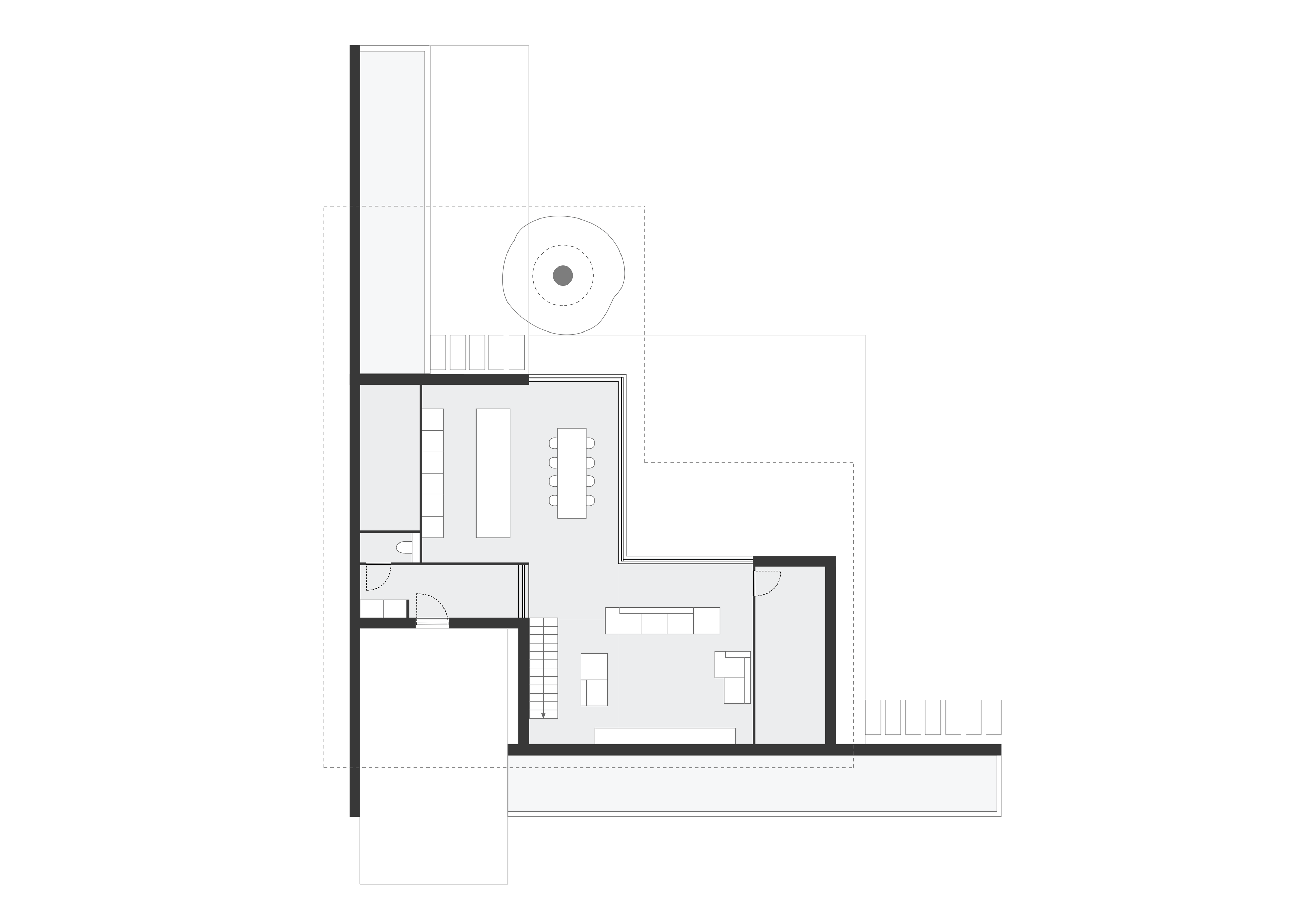 Top View
One master bedroom and two luxurious additional bedrooms fill the first floor. The central void connects the first and ground floor and exudes an open and airy atmosphere to the design.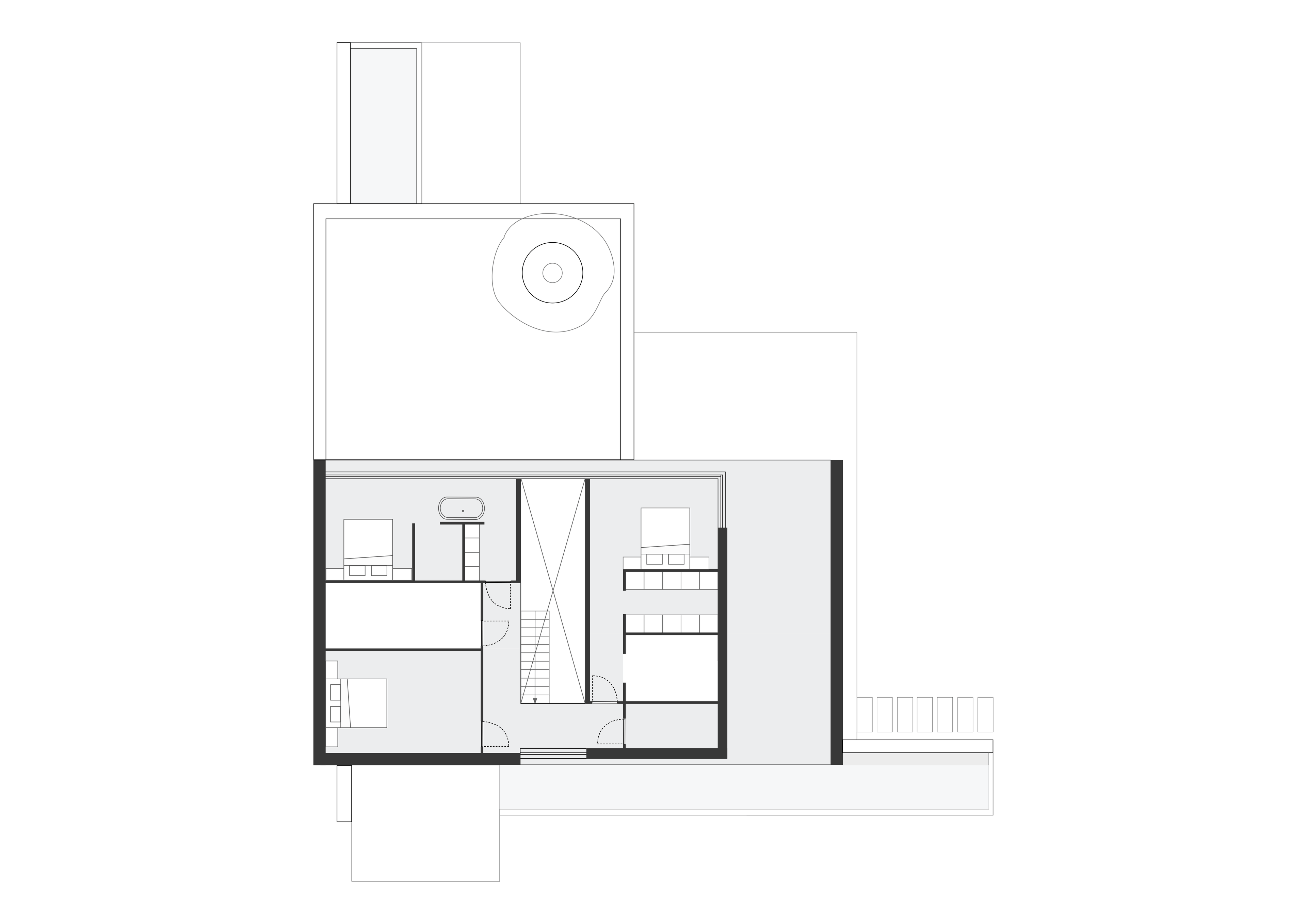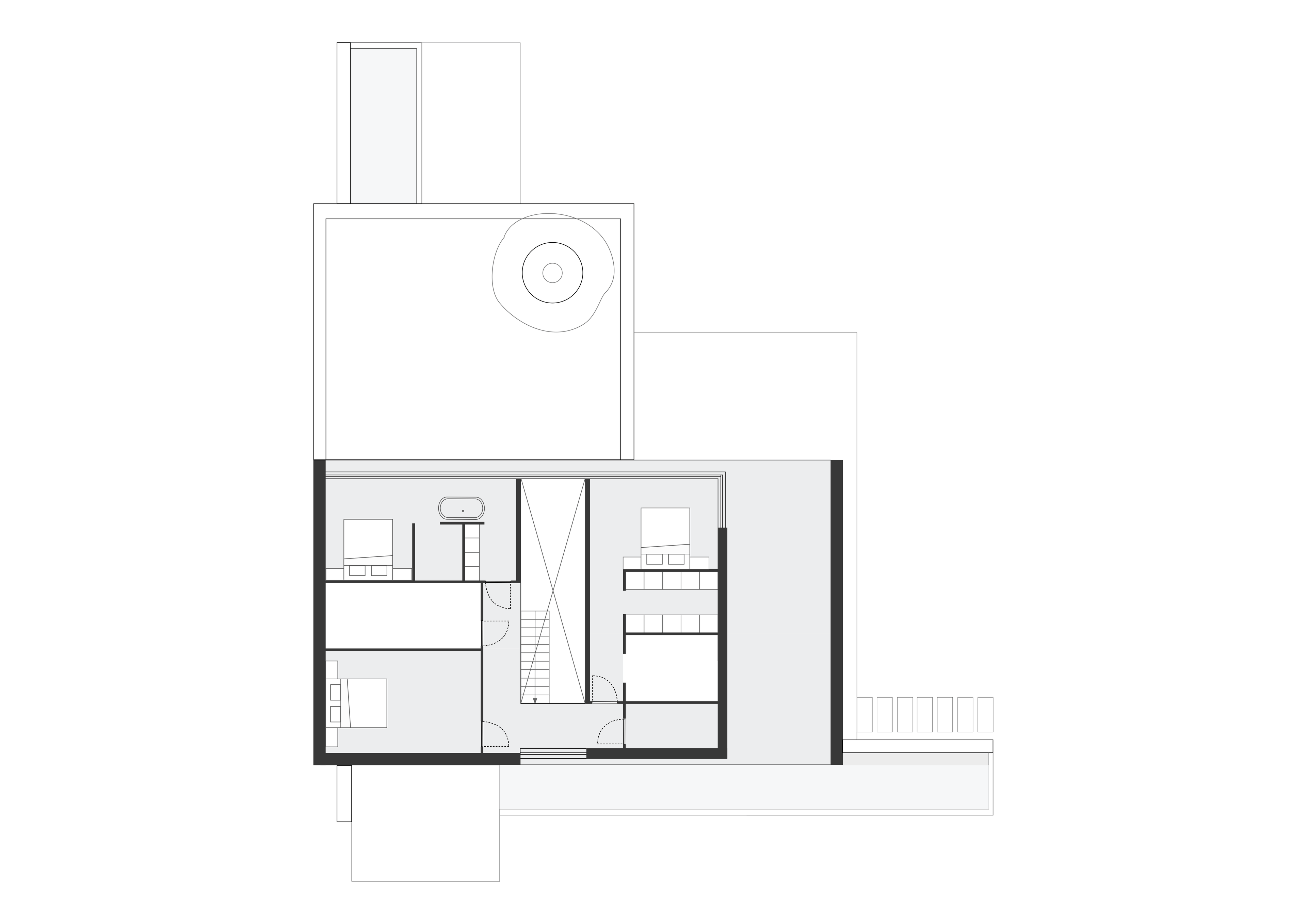 "Our ambition was to create a unique, minimalist design with a prefabricated concrete building method. The result shows that a true statement can be made with the prefab method."
BRUCE VERDONSCHOT | Architect STATE
Water grounds the design
The water feature gives movement and dynamics to the design while grounding it in nature and context.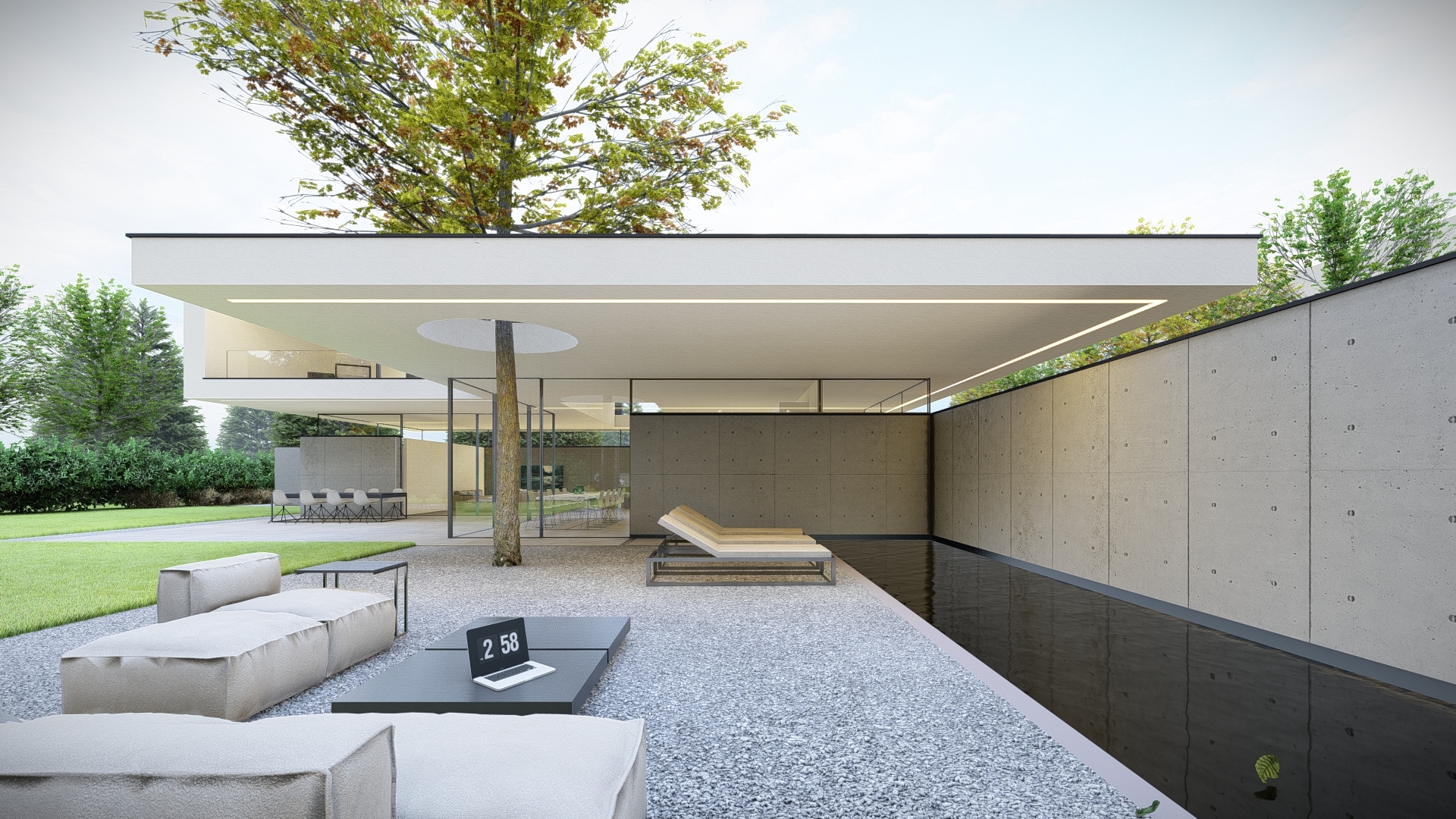 Two main volumes
The design consists of two main volumes stacked on top of each other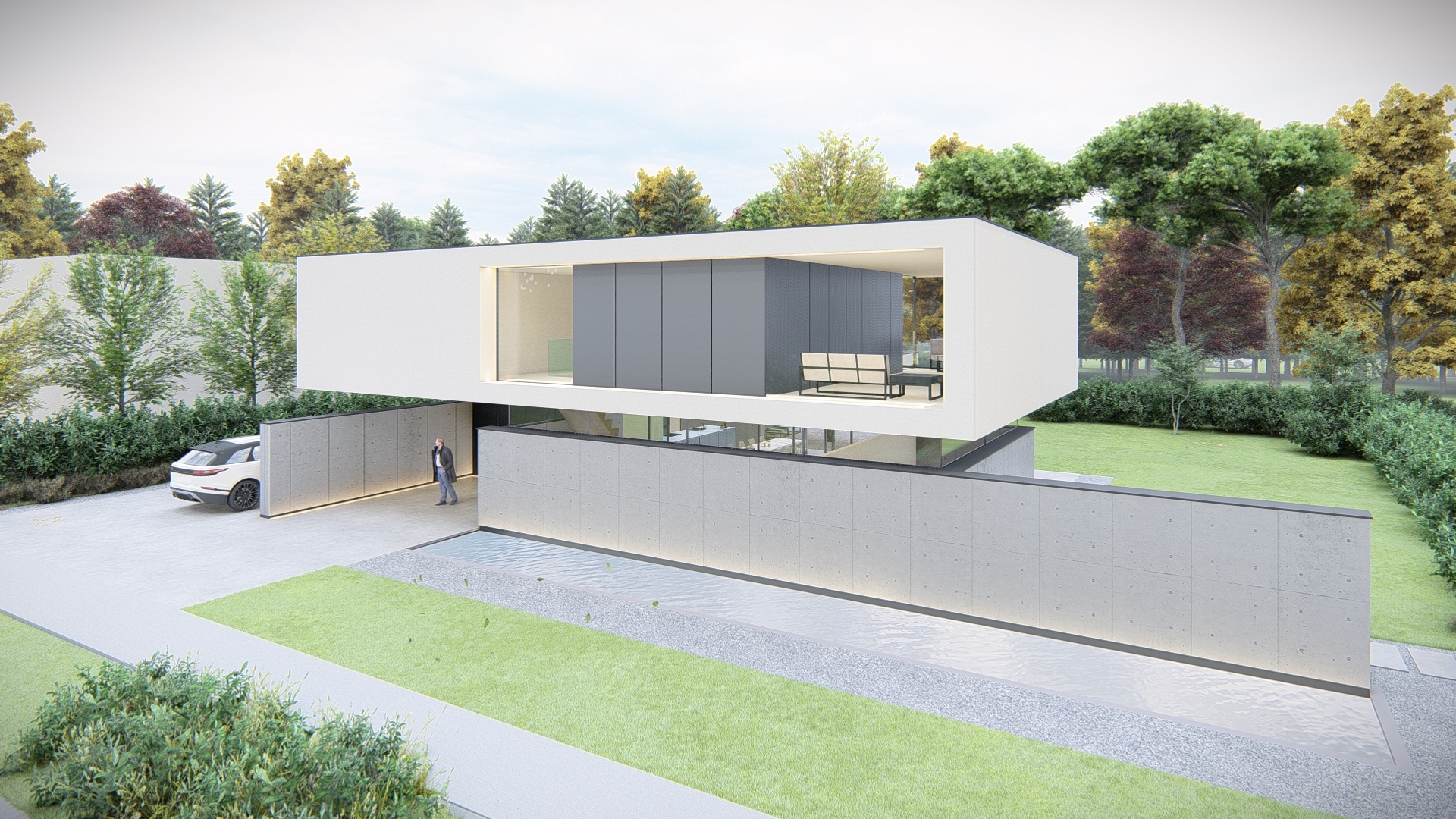 Get in touch
with us
Let's connect
We love to collaborate with
ambitious clients. Let's connect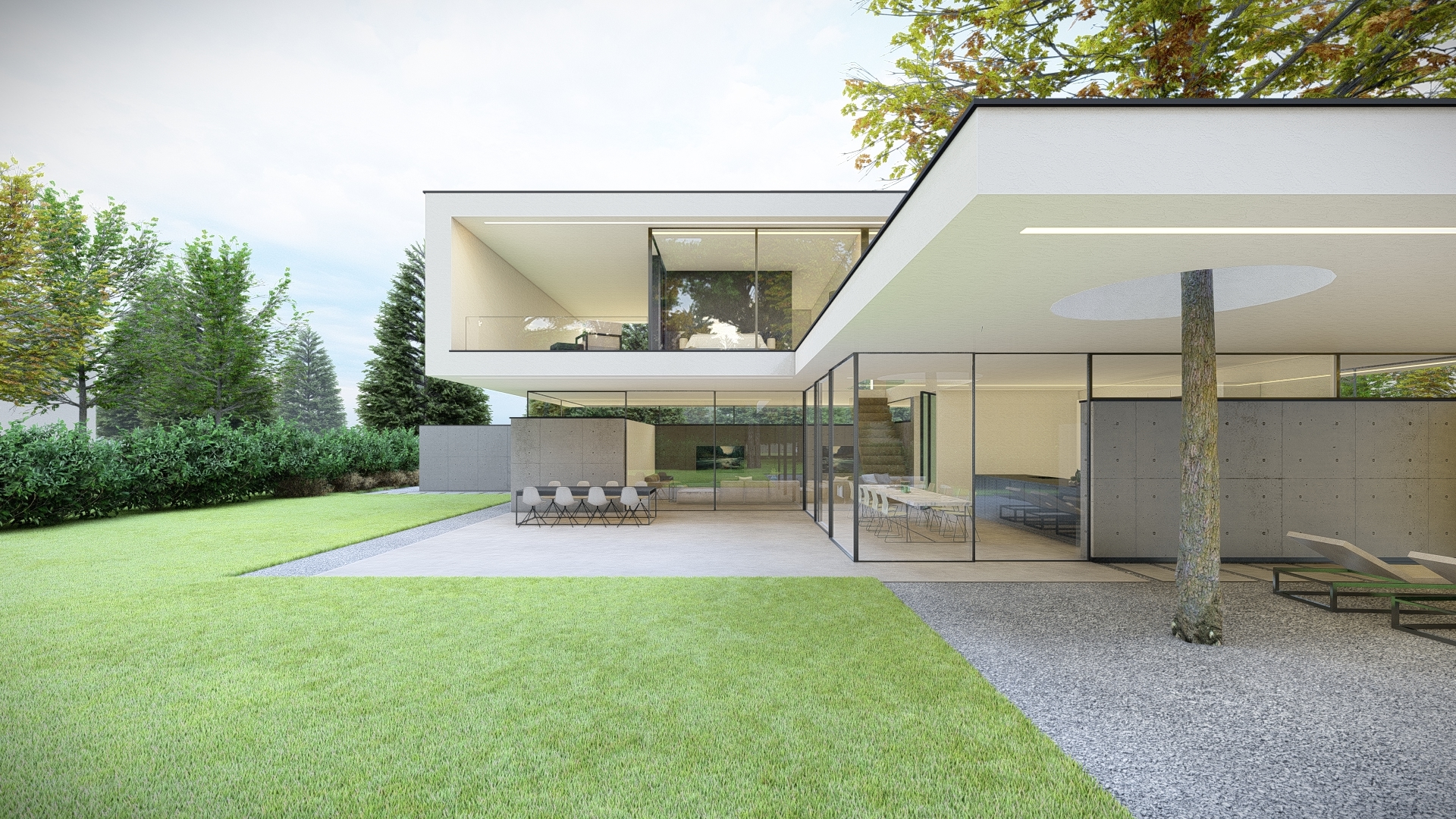 NEXT PROJECT
---
ANGLE HOUSE:
Residential Villa
280 m2
The Netherlands
VIEW PROJECT