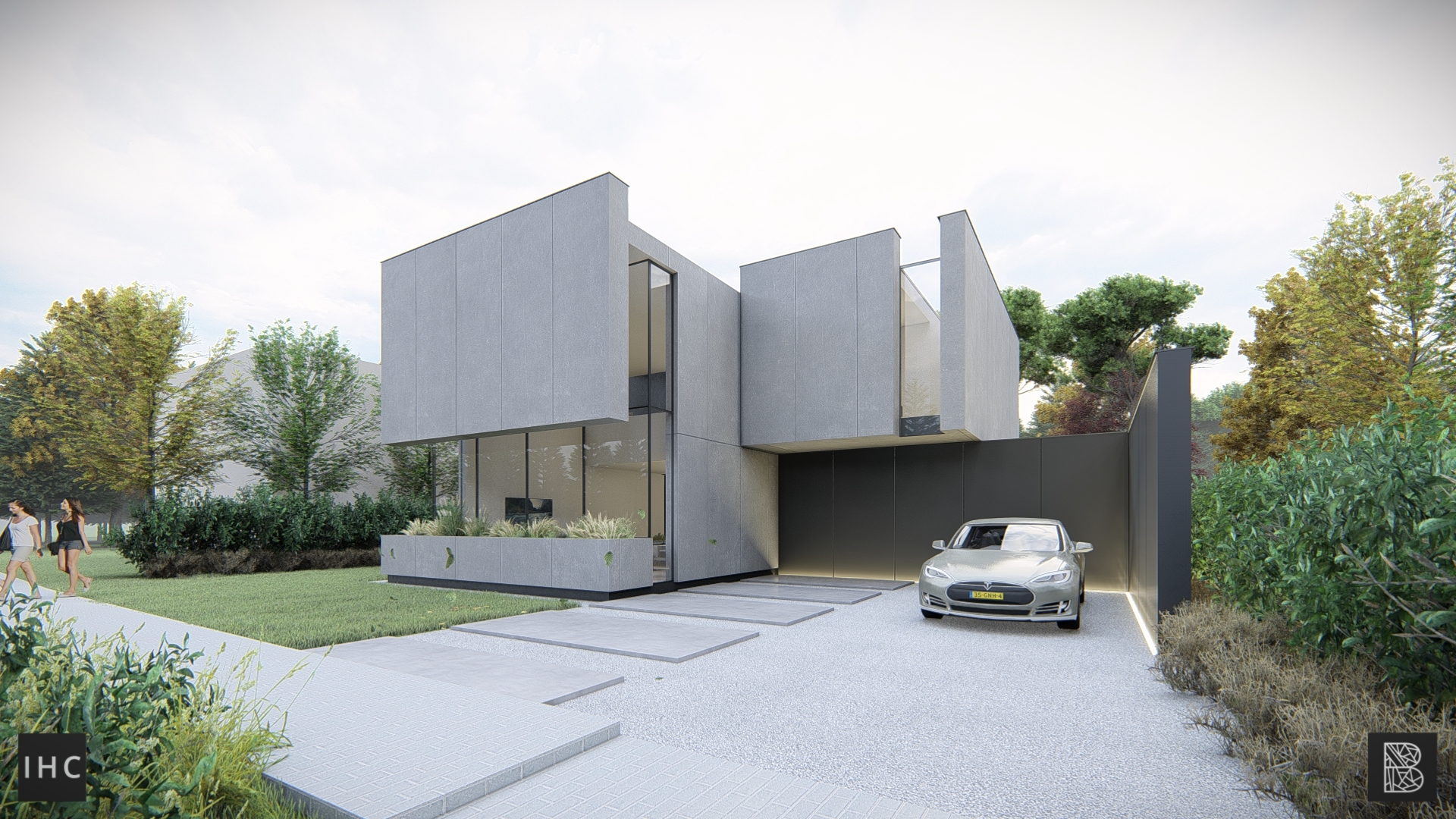 Prefab
HOUSE
Prefab
HOUSE
01 /
Project informationPERIOD
2020 TYPE
RESIDENTIAL, MODULAIR PREFAB LOCATION
MOLENAKKER, ASENRAY- NETHERLANDSSIZE
190m2STATUS
NOT BUILT
Creating a raw concrete house in a normal residential neighborhood was the motto of this design. The combination of minimalist features with luxurious details and materials reinforces this concept.
At first glance, the façade of this modern house appears closed off. However, the large concrete floating panel serves the purpose of privacy and shading for the two-story high living room behind it. The void gives the design breathing space and makes it feel larger.
Connection with nature is strengthened by the integrated planter box directly next to the 6-meter tall glass façade.
Download brochure
MODULAR AND PREFAB
MODULAR AND PREFAB
Building concept
This project is specifically designed to be constructed entirely from modular precast concrete elements. This significantly speeds up the construction time and prevents errors in the building process. With this building, we challenge the state of modular architecture by creating a unique prefab villa.
Modulaire prefab beton woning
GROUND FLOOR
Essential living spaces are located on the ground floor and have connections with nature and each other. The open floor plan creates a spacious feel, while privacy to the side plots and the street are maintained by concrete elements.
DOWNLOAD BROCHURE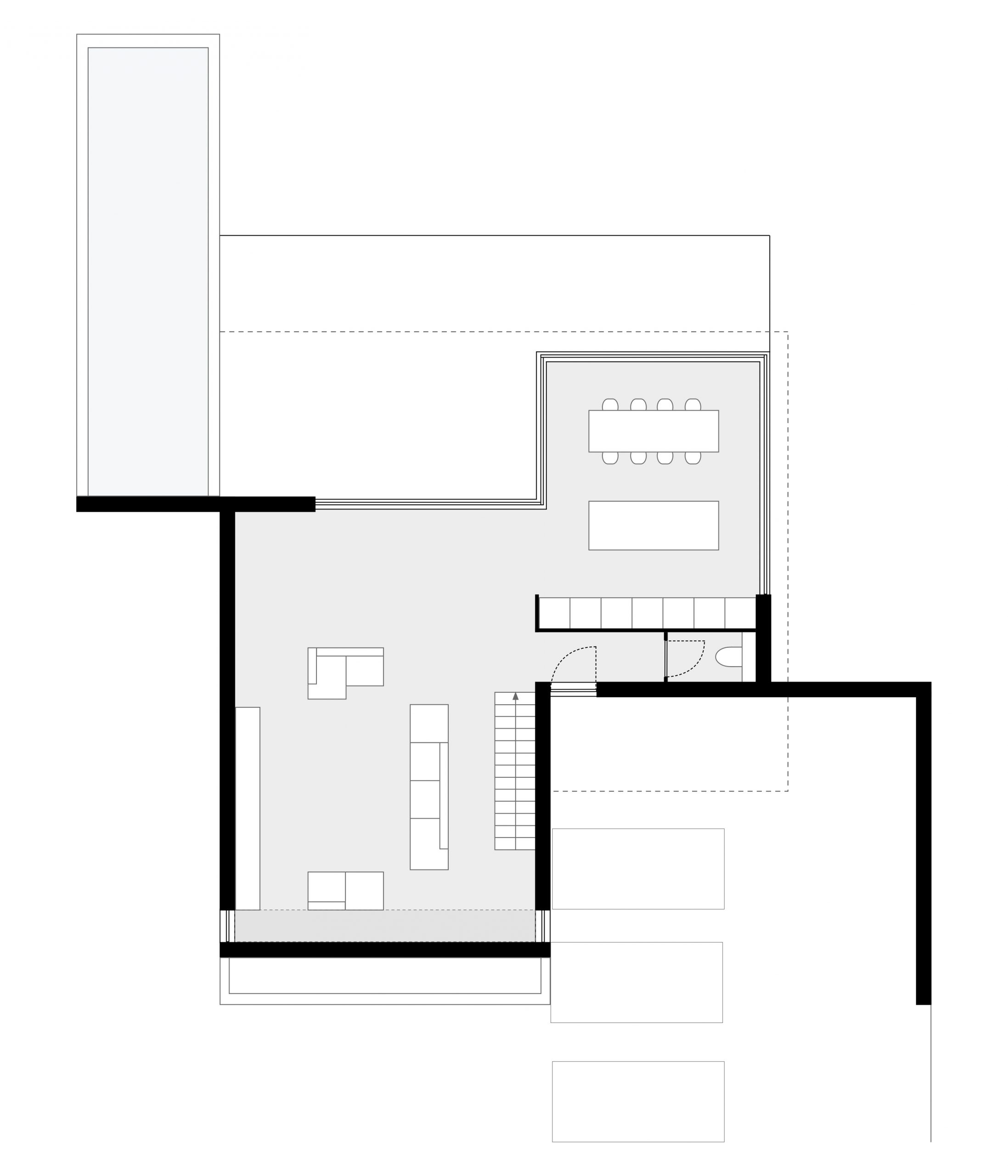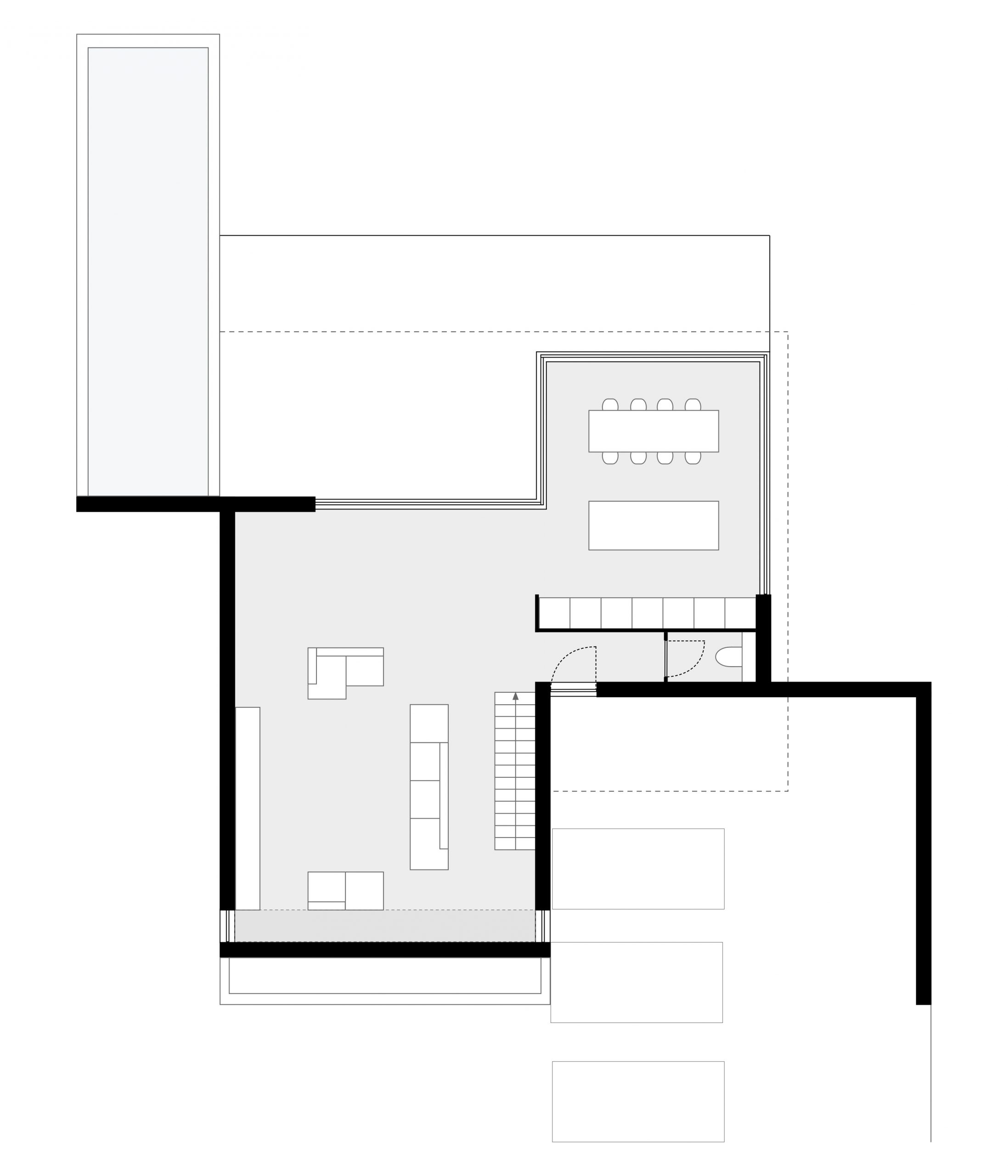 FIRST FLOOR
The first floor fits two ensuite bedrooms, connected via a glass skylight. The master bedroom overlooks the back garden and has a royal ensuite bathroom and walk-in closet. The void visually connects the first floor with the ground floor and gives the design a luxurious feel.
Download brochure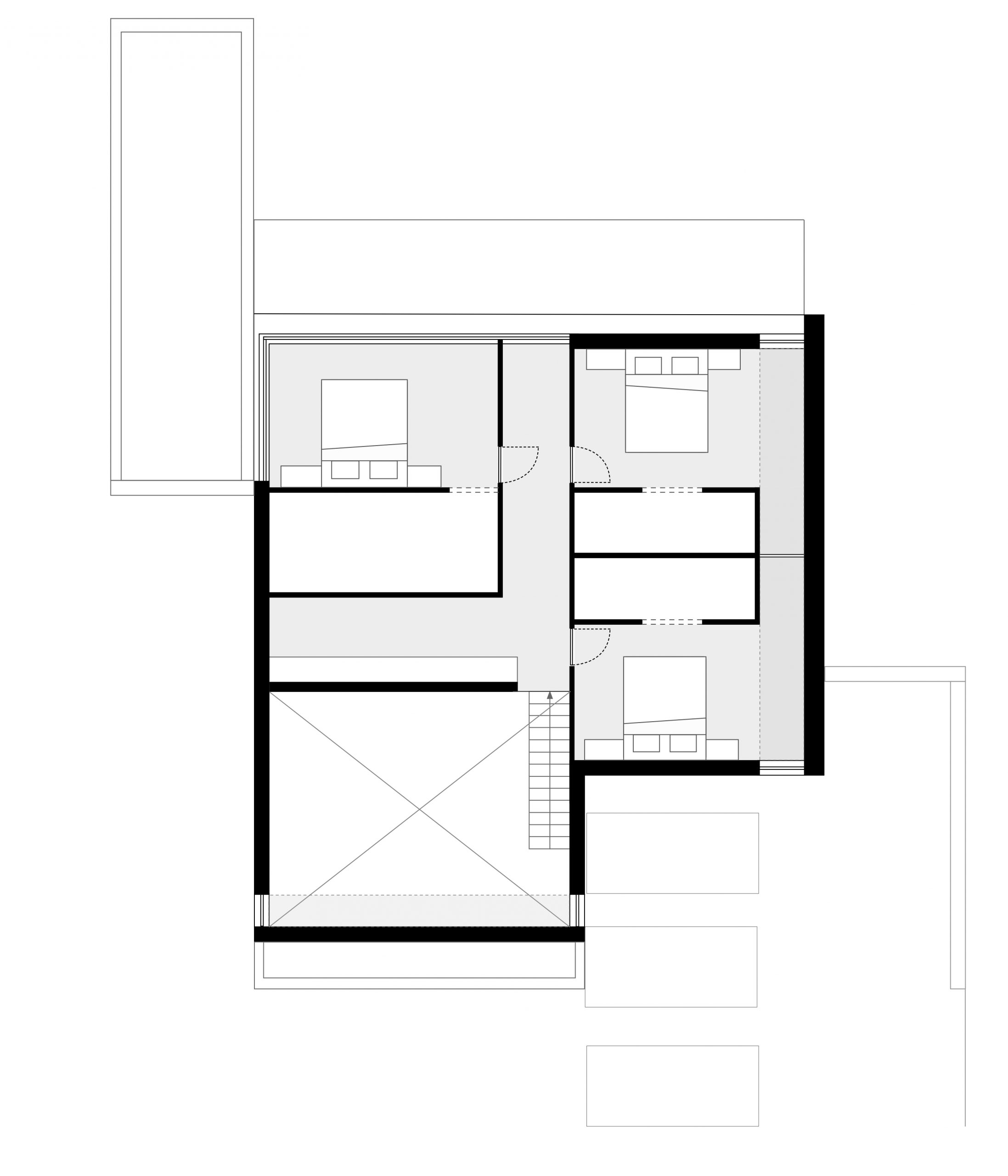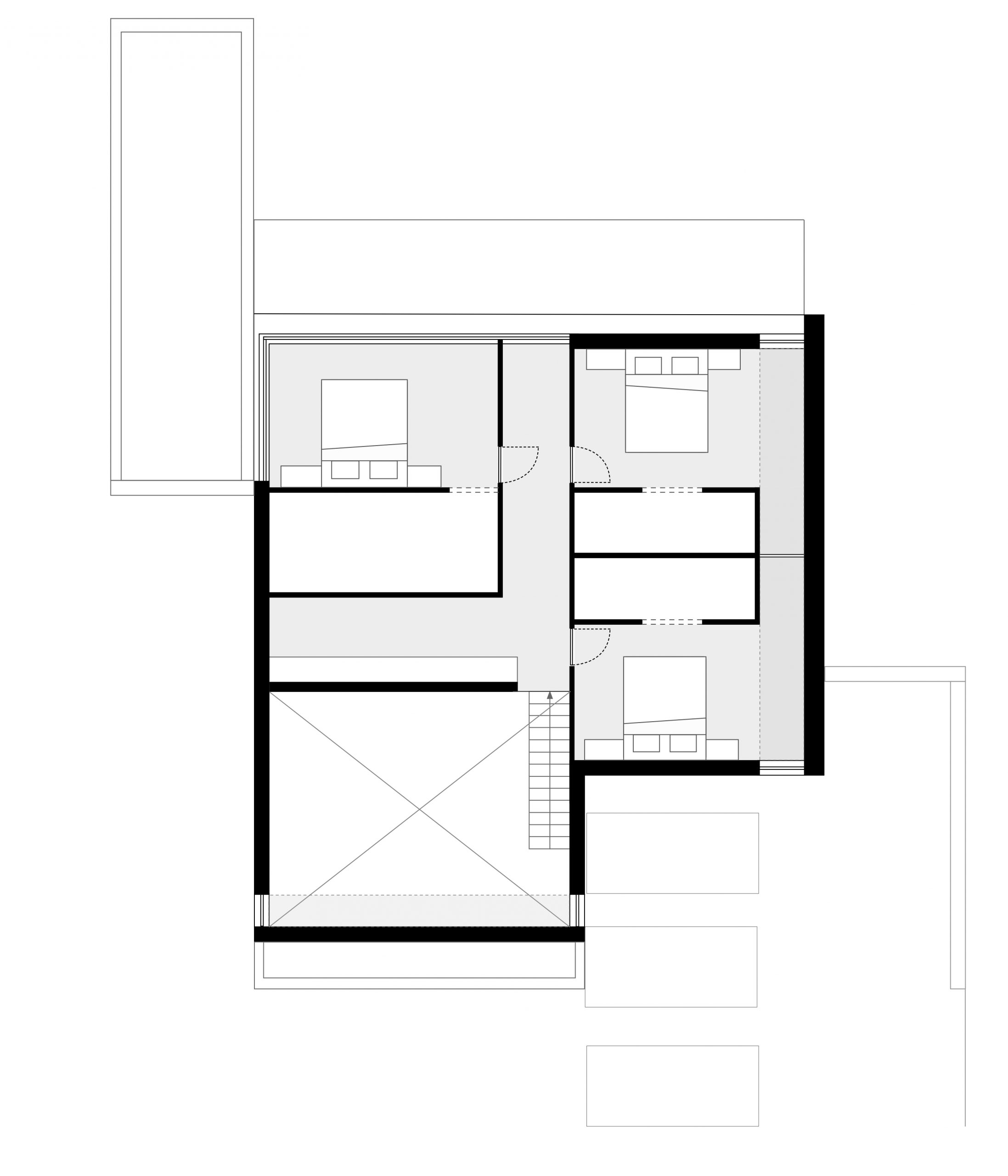 Used materials
ONLY THE ESSENTIAL
Materialisation in Prefab Concrete House logically consists mostly of raw, prefabricated concrete panels. The seams in between panels give the house a verticality and rhythm, which is continued in the black aluminium panels. The interior is finished with white stucco, making the design feel larger and brighter. Through large glass panels views of the back garden are framed. The minimalistic materials make the building process more streamlined and less costly.
Black aluminium window frames
FLOATING CONCRETE
VOLUME
FLOATING CONCRETE
VOLUME
optimal contact with the garden
Through a combination of clever structural design, materialisation and usage of glass panels, the upper concrete volume seems to float. This creates a dramatic and dynamic design and also provides a covered outdoor terrace, protected from rain and sun. The large glass panels create an optimal connection with the garden and the koi pond. The pond is framed with architectural lines that extend in the garden, creating a finished composition.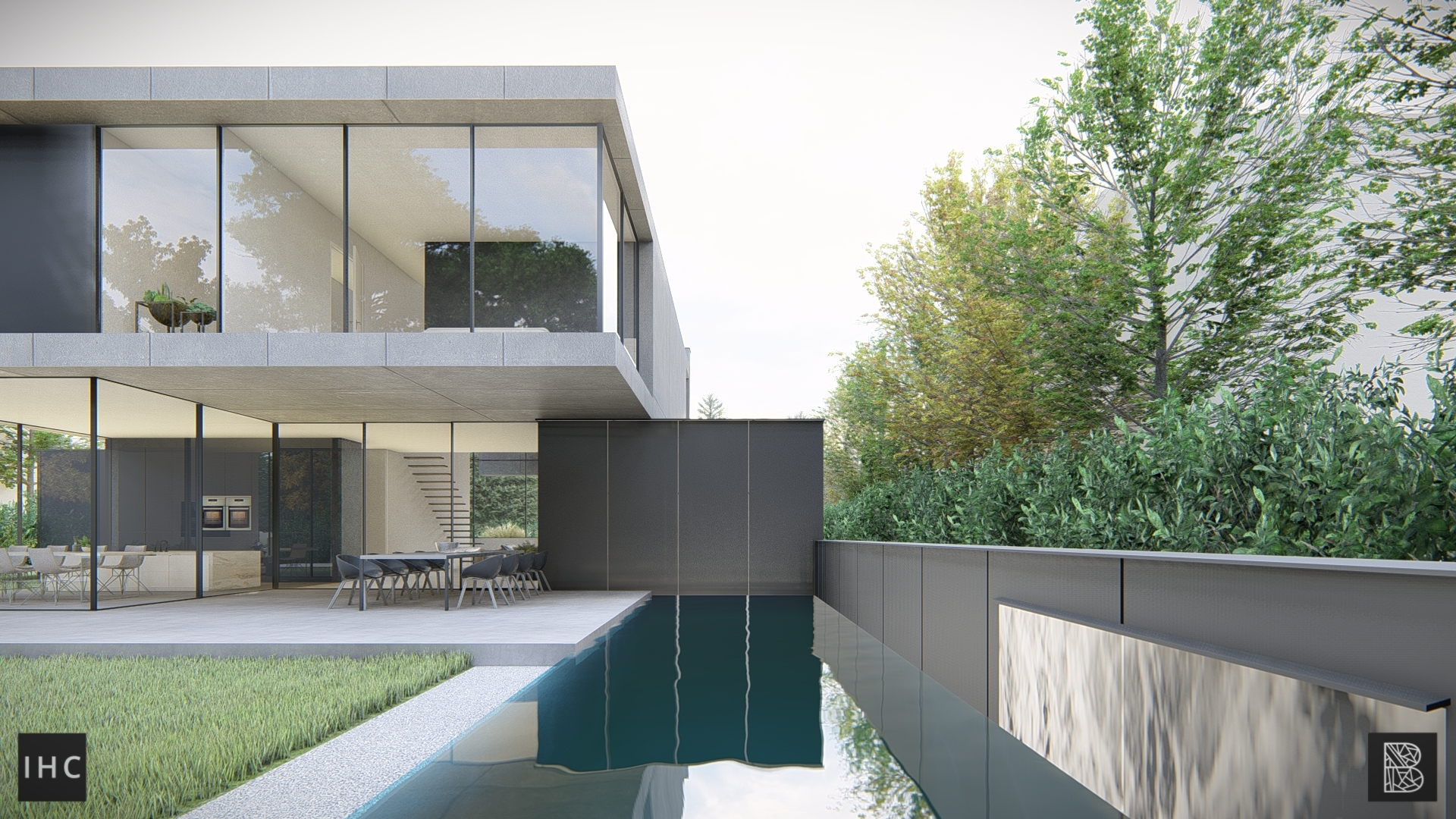 Get in touch
with us
Get in touch
with us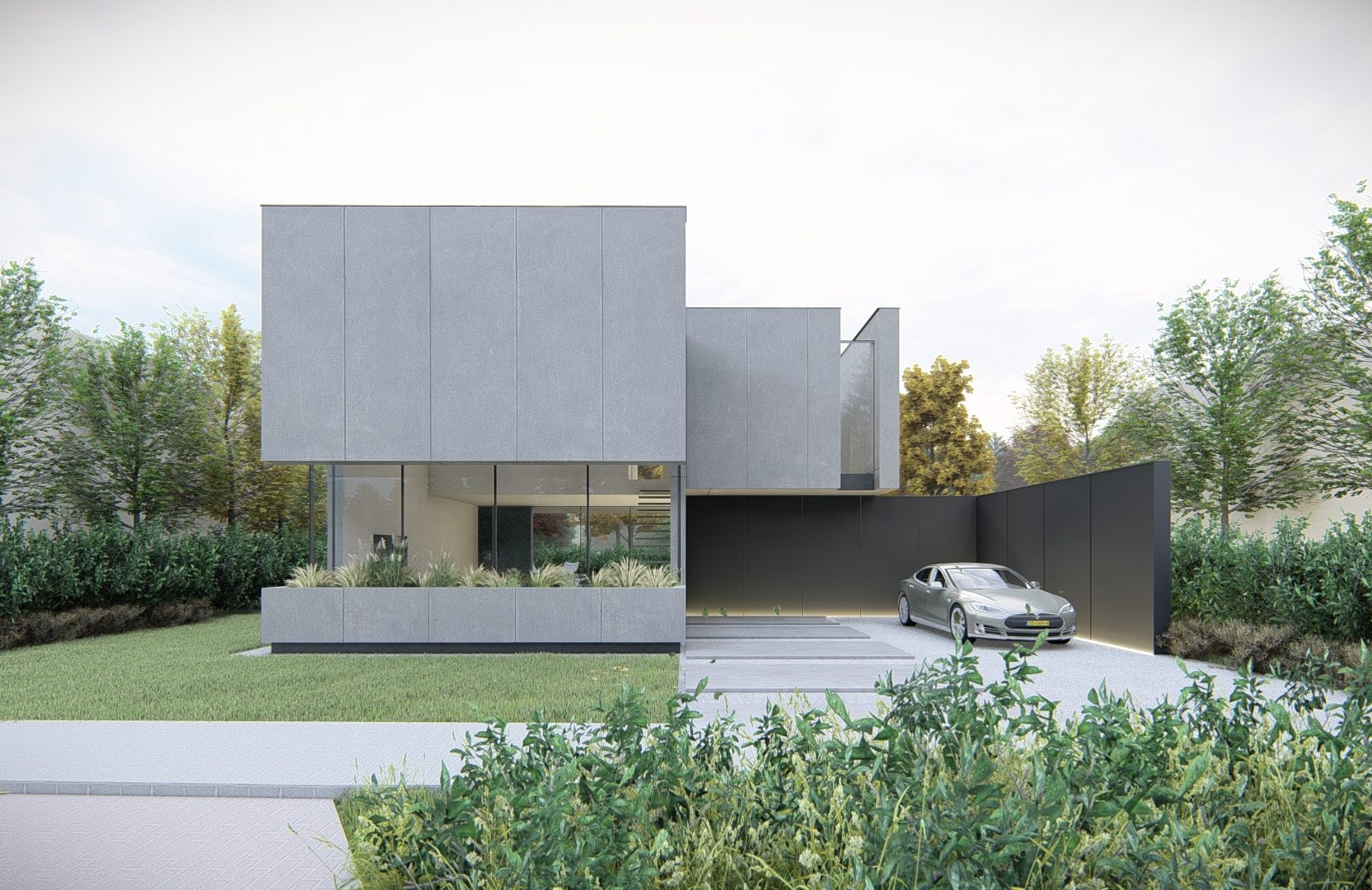 NEXT PROJECT
---
VILLA 12:
Residential Villa
280 m2
Sambeek – The Netherlands
VIEW PROJECT